Chris Olberding of Gitman Vintage: Print Factory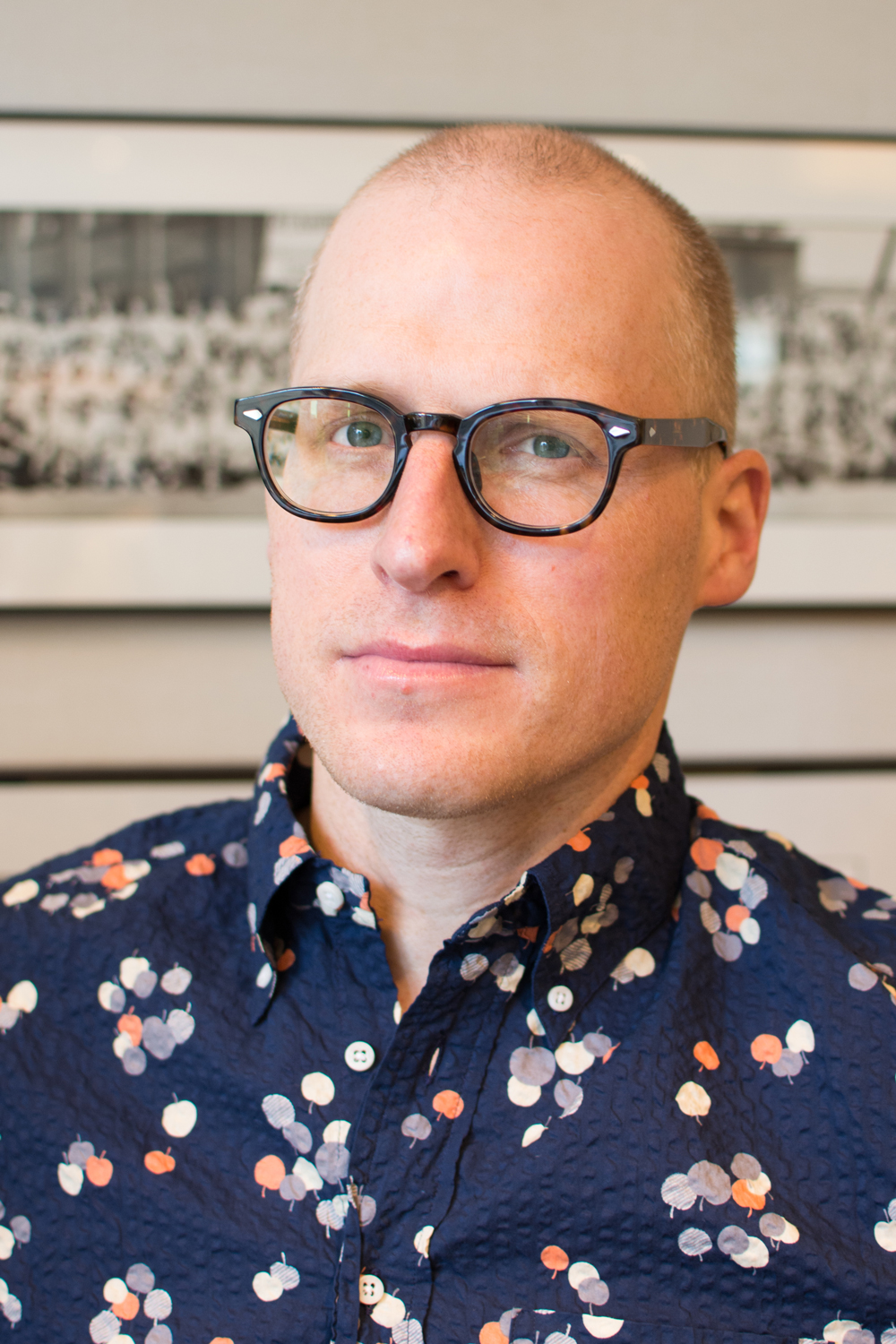 Today many designers talk about technologies and modern technological materials, textile, but you are engaged in vintage shirts. Why are you interested in vintage?
I oversee a fantastic and old shirt factory (it started in 1932), and staying in touch with our heritage is also a way to reclaim what is "vintage". We also re-issue fabrics from the archives – that's really the "vintage" aspect.
What is the vintage essence of Gitman's shirts? Silhouette? Textile? Prints?
We've come to be known for our prints (fans can spot a Gitman Vintage shirt from across the room), but the essence also resides in the make and details: the stitching, original chalk buttons, original label and overall hand-made quality (all unique hallmarks of who we are).
It seems to me all Gitman Vintage's shirts are from Raoul Duke and Fear and Loathing in Las Vegas. Don't you think so?
Yes, very much so. In fact, it's funny you mention Raoul as we used his look as a partial inspiration for Spring/Summer 2015. But we also do less eccentric looks – Oxfords, seersucker, classic madras. Keeping it in balance is key.
Who designs all these prints?
It's a combination of original design; tweaking something that already exists; and working with prints already made. I oversee all processes.
Why are you so sure that the shirts with such prints – hibiscus, seagulls, post stamps, cars for example – will meet with a ready sale?
I'm not so sure. It's a roll of the dice, but it is fun to see what people respond to – what triggers their enjoyment in identifying with a peculiar print. Some prints do amazingly well (like pin-up girls), while others bring less visual wearing pleasure.
Is it possible to design brand new shirts every season in your case?
Yes, you must. There's a certain formula – plaid, print replace plaid, texture took over print, monotone emerged in texture, et cetera. Then you have to layer in different models and explore nuances in the construction. But at the end of the day it's just a shirt, albeit a great one.
I think it is very difficult to combine such a shirt with other garments except chinos or shorts. Could you give a win-win tip to mix it with different items of wardrobe?
Sure – if you're wearing a fun printed shirt, keep it at that. Do go for the over-the-top looks by wearing it with colorful pants, or shoes, or a jacket. Or all four! Just let one item sing – printed shirt with a solid suit, or solid chinos, or jeans works well. My favorite is printed shirt with a solid dark tie and sharply tailored suit.
I heard all employees of Gitman Vintage, including the director, live in Ashland. And you? How do you feel in such small town?
Many of the employees live in and around Ashland, PA. I live in NYC.
Where do you advise me to go if I come to Ashland one day?
I'd advise you to stay for an hour or two, tour the factory, get a custom made shirt, and then drive back to NYC and meet me for a drink and dinner.
Photo: Gitman Vintage