Giles Padmore of Iron Heart: Denimination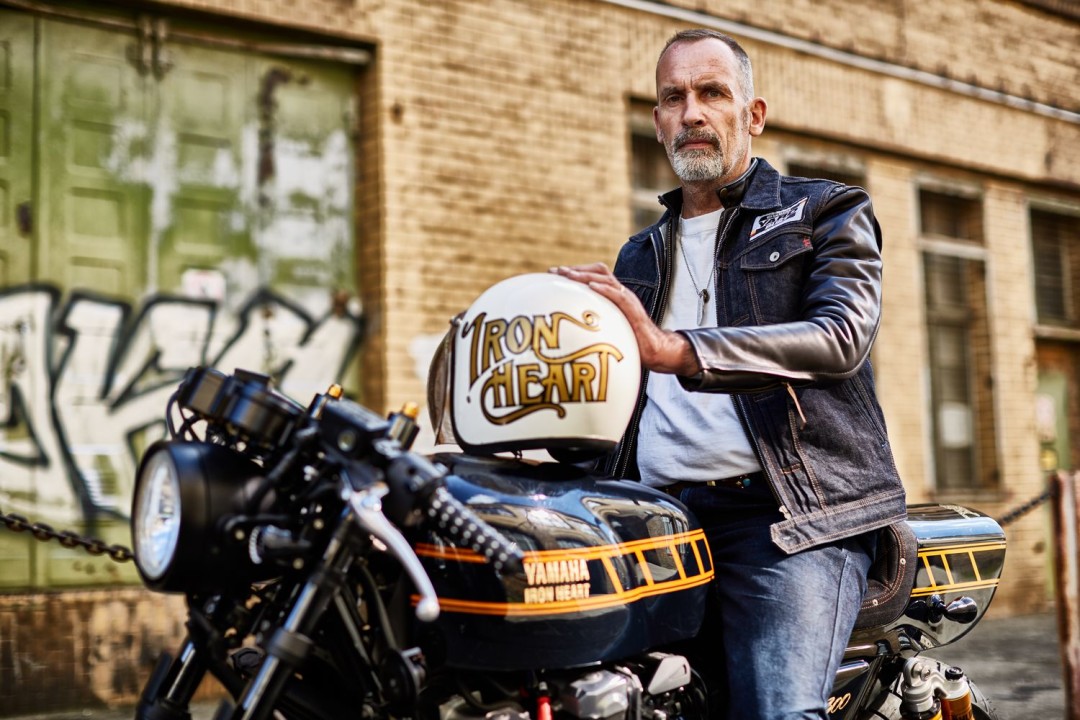 Iron Heart jeans price starts from $275. Could you tell three reasons at least to pay so much for jeans?
We make our fabric and clothes to a specification not a cost, we do not cut corners. All of fabric and clothing is designed by us and made for us in Japan. The people who make our garments are artisans who have a good quality of life. I am proud that our clothing is not only superbly made, it is as ethical as you can get.
How do you think why RAW denim becomes more popular?
Firstly, I think it is important to understand that RAW means different things to different people. Our definition of raw is that the denim has had no post loom processing. Some of our denim is raw, some is raw but one-washed and some is sanforized. But all of our indigo denim is a deep blue. I think that people have begun to understand that denim can tell a story, it tells a story about how you live your life. If you buy dark blue jeans, you can see them fade and transform over time. You can wash them regularly for vintage style fades or you can wash them very infrequently for high contrast fades. They are a canvas that you can do what you want with.
Why is Japanese denim the best?
I would not claim that Japanese denim is the best, I would say that is amongst the best. I would say that our denim and the clothing we make from it is the best of its kind, and this is supported by our customer base. Every component part of our supply chain is created or performed with passion by people who are experts on what they do. No corners are cut, every single person tries to do the best they can at every point in every process.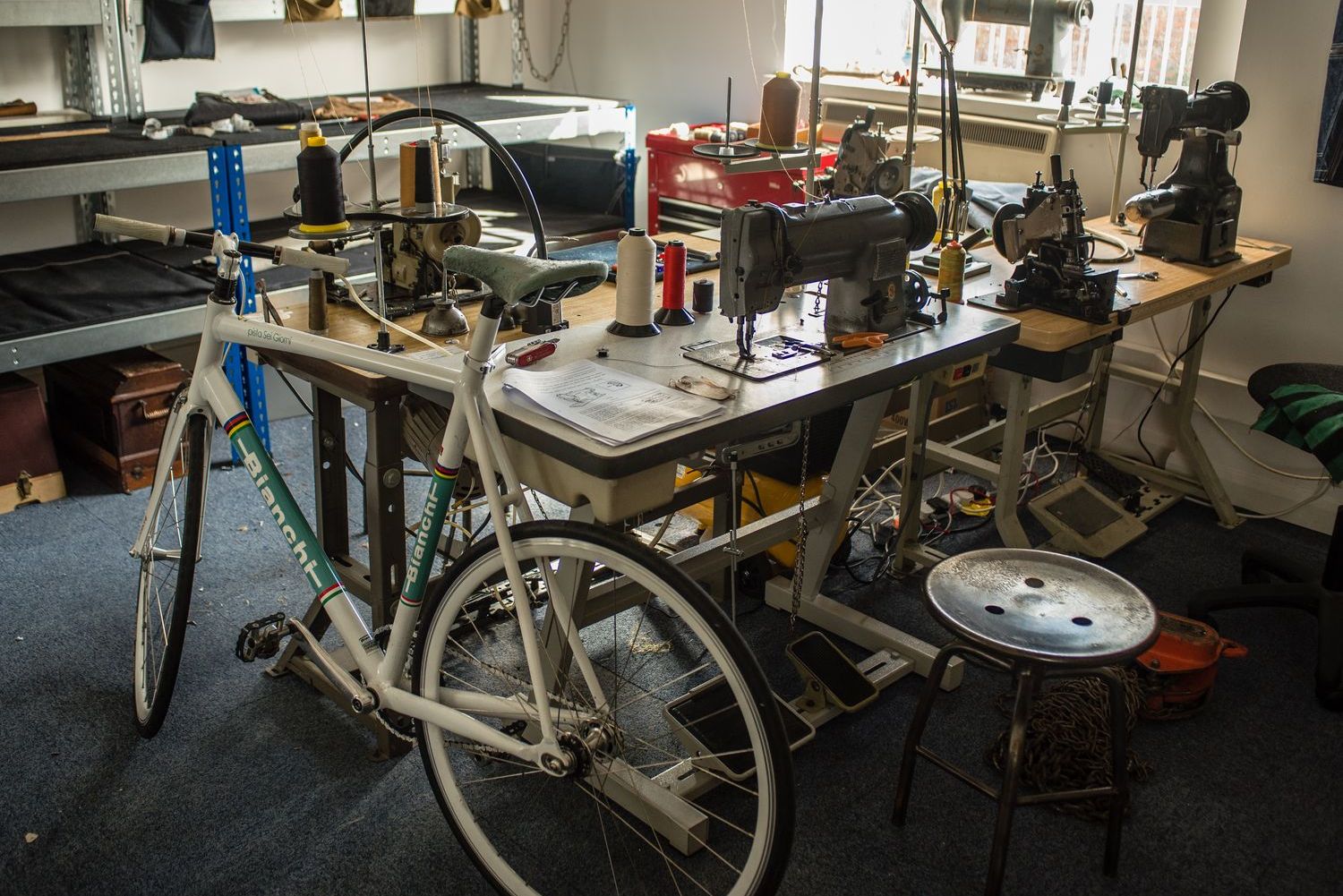 How did you meet Shinichi Haraki, the founder of Iron Heart?
I researched the Japanese denim industry about 11 years ago and identified about four amazing brands that were not represented outside of Japan. I wrote to them all and got one reply – from Haraki-san. We agreed to meet in Los Angeles a couple of months later and we seemed to like each other!
Haraki, who worked for many years for Edwin, said this company sold too many the same models of jeans and that was a problem. Have Iron Heart jeans changed with time?
When I first started working with Haraki-san 10 years ago, there were just one or two styles in the collection. We have actively tried to broaden that range over the past seven years. So our original cuts, the IH-634S and IH-461 have not changed at all, but we now offer more slim fits, a 1955 type cut and some more tapered cuts.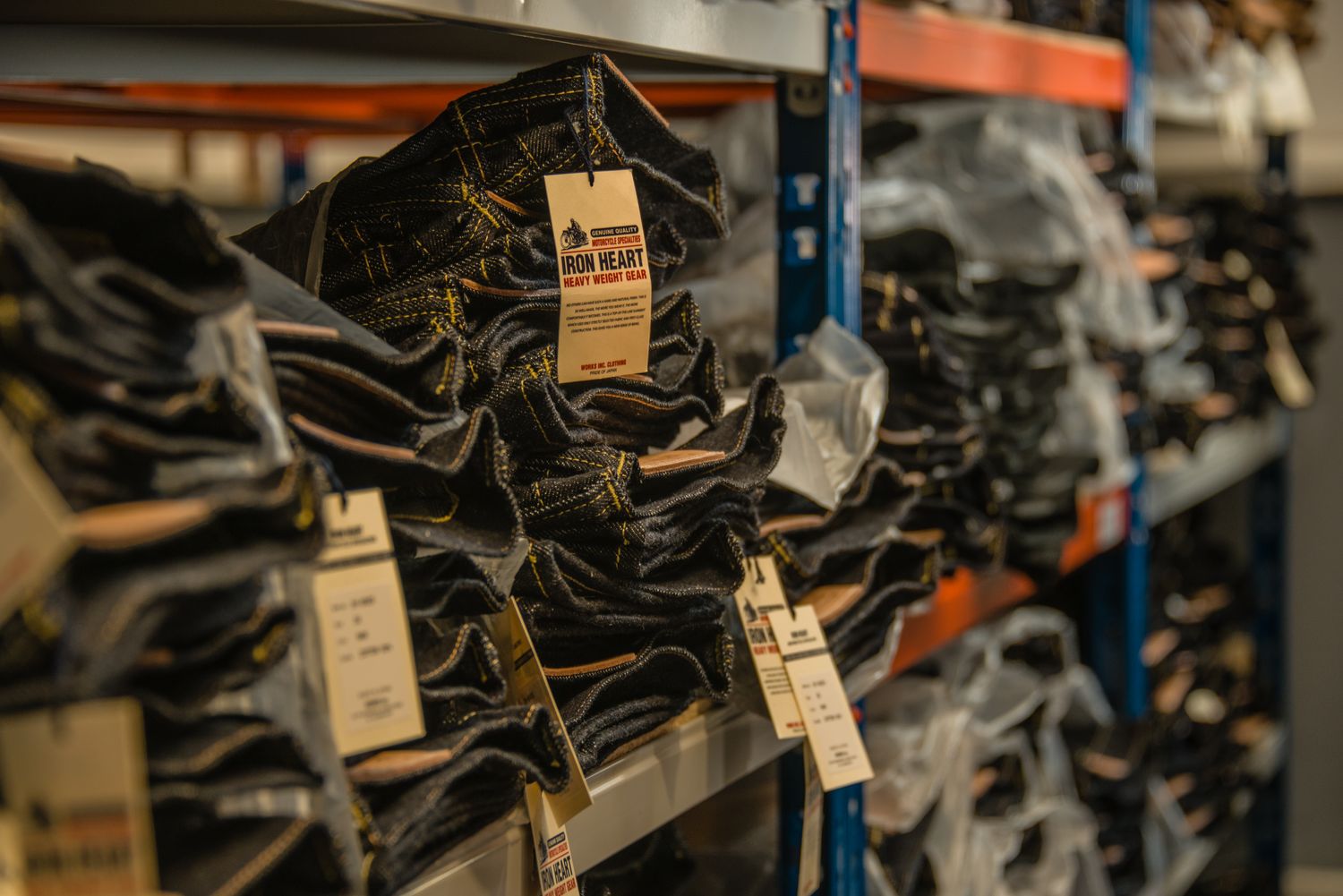 How has the brand changed over the years?
We make a broader range of garments, many of them are not available in Japan and we have an extensive global retailer base.
Are Eastern philosophy and Eastern meaning of life close to you? (Taking into account your friendship with Haraki.)
I have not thought of it like that, but I love the Japanese ethos and way of life. I am constantly amazed at the incredible attention to detail work ethic. I love being in Japan and count Haraki-san as one of my best friends.
You don't pay for advertising on principle. So how do you promote the brand?
I do pay for some, but not much. Word of mouth and the Iron Heart Forum are the way we like to see things happening. There is no better advertising than someone telling his friends, colleagues and family that he has found an amazing brand, with a great range, made out of lovely fabric which actively cares about its customer base.
The positioning of the brand is the jeans for bikers. Do you ride a bike?
It is positioned like that in Japan. Outside of Japan, we don't target bikers. I have three bikes and I do ride them, but I never got around to taking my license.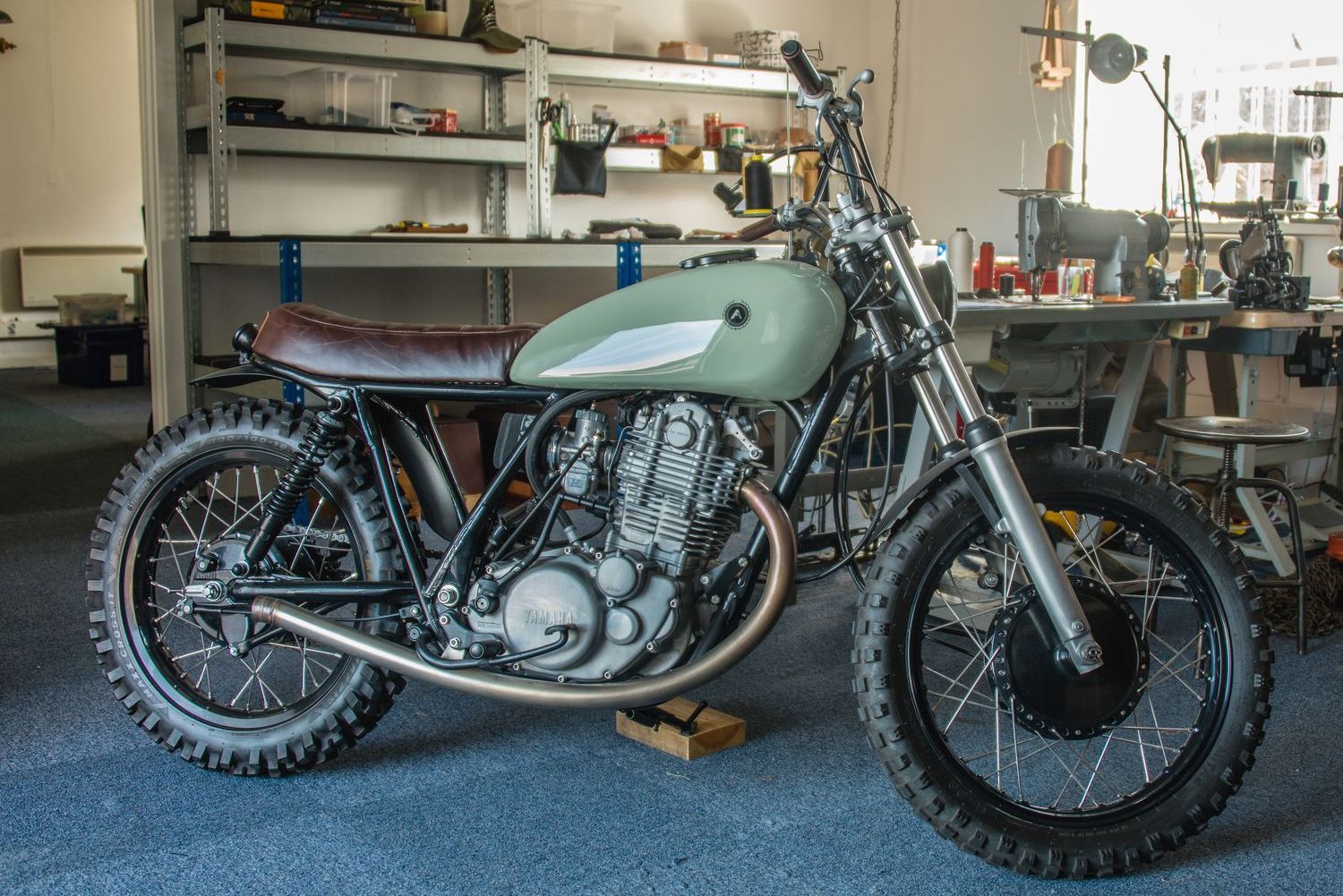 There is the option to hem the jeans on the Union Special. Do you do this operation by yourself?
There are three of us in UK who can use the Union Special, we take it in turns. This is me:
There are special rules of RAW denim care. Do you have any special advice or recommendation?
My advice is simple. If jeans are RAW (the way we define raw), then they must be soaked to bed in the constructional stitching. If you don't do that, your jeans will not last so long. They wear for as long as possible to "set" the combs and whiskers. From that point on was when they need it. I usually wash jeans inside out at 30°C and drip dry. I never put in a tumble dryer.
How many Iron Heart jeans do you have? Are you denim collector?
I used to collect different brands, now I can't be bothered. I have lots of Iron Heart jeans. I try to wear a new cut or denim before we release the production run. That way I know how it behaves when we start to sell it, we can also publish pictures of how they fade.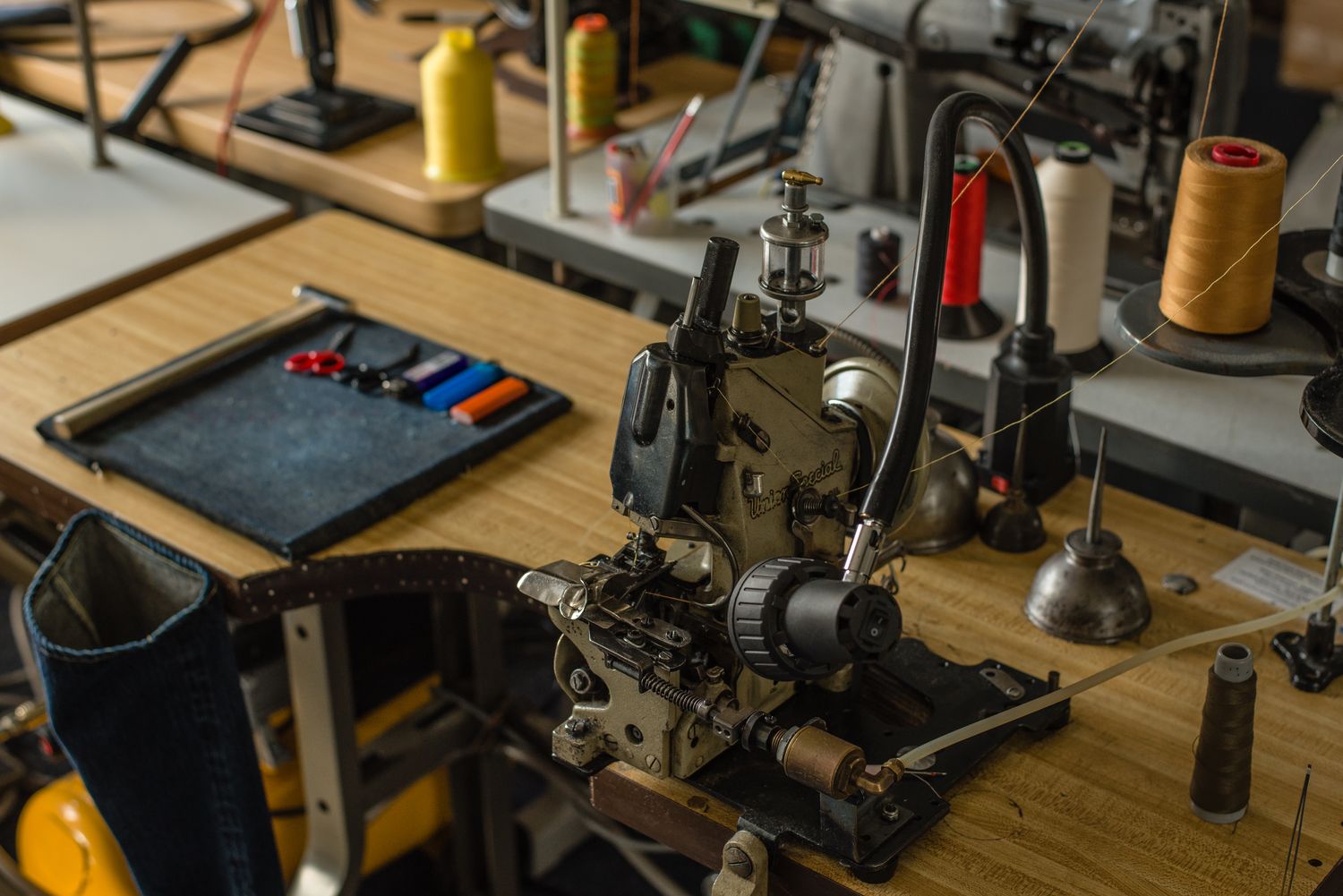 What do you think about old denim hunters? Is this real profitable business?
Honestly, I don't know.
Usually denim hunters look for old Levi's. In this aspect, can you find Iron Heart jeans a good investment?
I think that Iron Heart jeans are a good investment if you want to wear them. Maybe in 100 years they will be collectable. I have heard of one of our early shirts (the first buffalo check western we made), changing hands for $1000.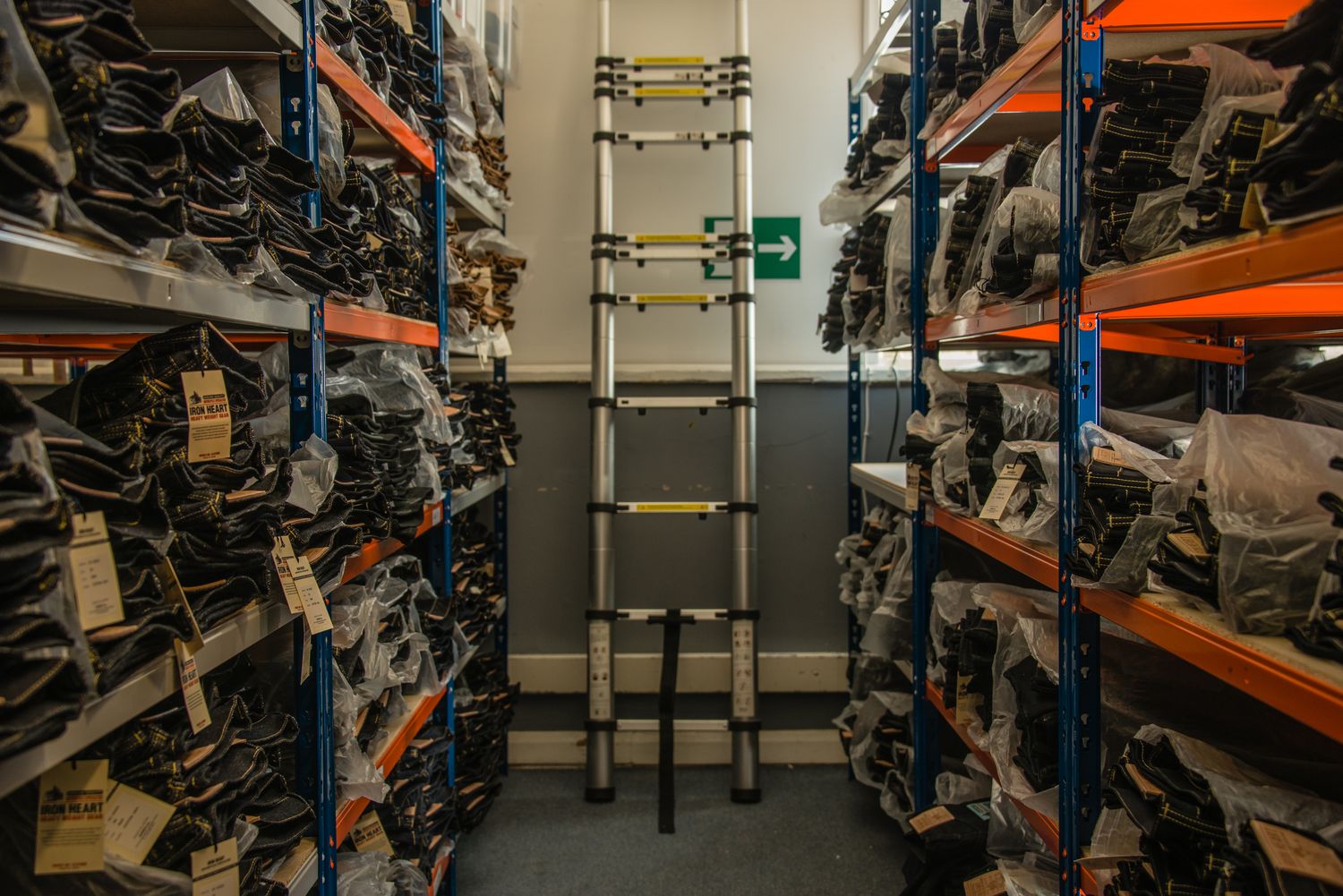 I know you came to Iron Heart from IT. Nowadays many people want to change a profession. What do you have to say to these people?
Find something that you are interested in. Try and work out how to sell that, then work hard, work harder, then work even harder, then if you have worked hard enough and you did have a good idea, you just may make a success out of it. I tried all sorts of things before Iron Heart from selling beer in the Far East to making and selling Titanium fishing reals in the Ukraine.
I read you traveled a lot to the countries with communistic past, including Russia. What city have you visited and what exactly did you find communistic there?
I did, I travelled extensively through the old Communist Bloc, I even lived in Prague for a year in the mid 90's. Sadly, in Russia I only visited Moscow. In general, I found that living with and through communism had made people very careful with information and what they told whom. I found that very interesting.
Iron Heart is located in Gosport. What places can you advise me to visit if I go to this town one day?
Gosport is an old Naval Town and is just over the harbour from Portsmouth. We have masses of interesting things to do: The Submarine Museum and The Royal Dockyards (Admiral Nelson's ship HMS Victory is there), plus we have the best curry house I know of… And of course, the largest collection of Iron Heart clothing in the world.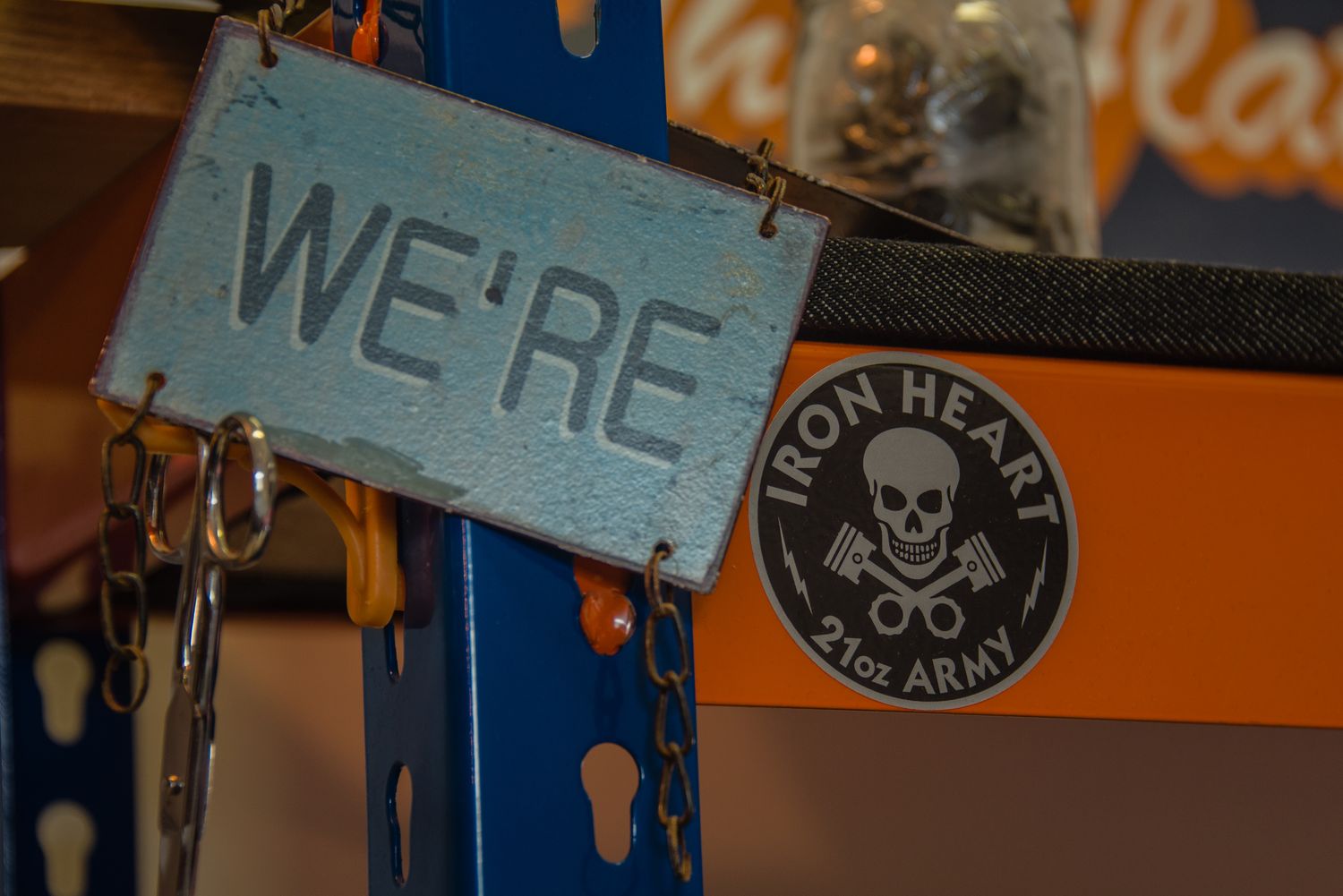 Photo: Iron Heart