Ian Bergin of Barbour: The Lighthouse Keeper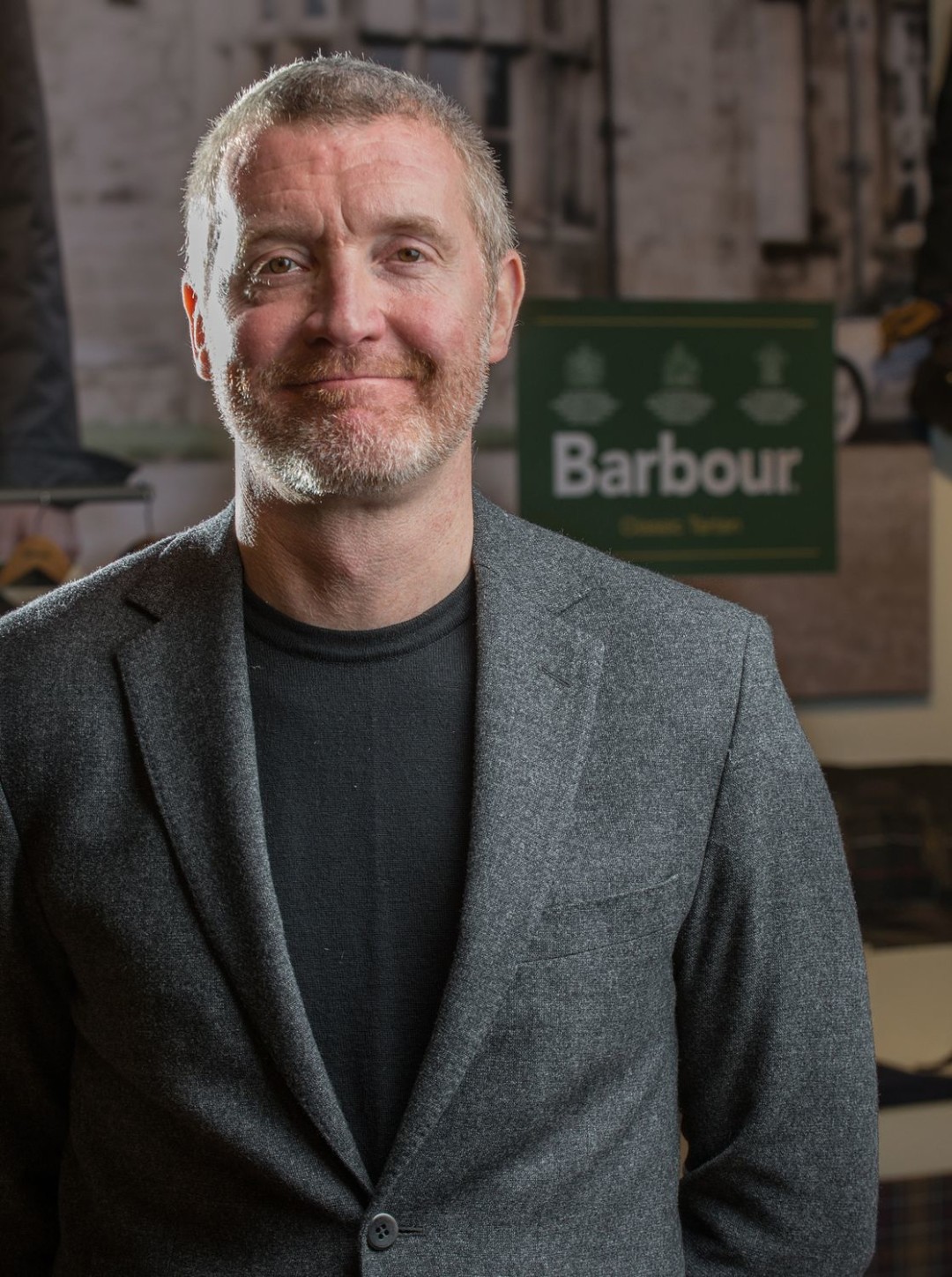 Barbour manufactures classic clothes. How difficult to design new collections when you realize you can do nothing revolutionary?
The beauty of Barbour is its timeless classic style and sense of freedom. It can be discovered and worn by all ages in many different ways. Our customers choose to wear the brand for many reasons – whether it's for shooting or equestrian activity, working in the country, urban living or looking good at a festival, there's a choice of styles and designs to suit all requirements.
Along with my team, I design for this wide spectrum of customers. This gives us the opportunity to develop collections that remain true to our roots but depending on the customer they are aimed at, we can design product that is cut to a more fitted shape with more intricate details. For example for our heritage fashion customer, we have collaborated with Japanese brand White Mountaineering. We take the best of Barbour's iconic fabrics and combine them into real statement pieces that we know will appeal to this fashion conscious audience. The shape and style is iconically Barbour but the intricacy and attention to detail in the way the fabrics are combined incorporates elements of White Mountaineering's signature design to create special pieces that are there to be revealed and enjoyed. It's a fresh and unique interpretation of the Barbour brand that is exciting and will not disappoint.
What new have you brought to the latest collection?
Barbour has two seasonal collections per year, Spring/Summer and Autumn/Winter. Each season, as part of our design research, we revisit our archives (we are lucky to have access to the Barbour catalogues right back to 1908) for inspiration for new stories for our collections. For AW15, for Barbour, we have taken fresh stories from our country, tartan and military heritage to create new collections. For Barbour International, the inspiration comes from our motorcycle history which goes back to 1936.
For AW15, we have collaborated with White Mountaineering and Land Rover for Barbour and continued our partnership with the Steve McQueen estate on the Barbour for Steve McQueen collection, now in its 9th season. Collaborations need to generate interest, excitement and to add value by creating a truly unique interpretation of the brand for our consumers and we feel that there is synergy in these partnerships that adds relevance and interest to our clothing.
Has Barbour's iconic classic waxed and quilted jacket changed by now? Did you change a textile or a wax maybe? Or colours only?
Barbour's iconic waxes such as the Bedale and the Beaufort and our classic quilted jackets such as the Liddesdale have been in the range since the 1980s and have not changed in style or fit. They remain classics and are just as popular today as they were in the 80s. However, we have designed different variations of these jackets in a range of colours, fabrics and cut to bring a fresh and contemporary perspective to appeal to a more fashion conscious customer.
Many UK fashion brands used to say about "the legendary British spirit", "The spirit of England". Could you explain me what this "the British spirit" means?
At Barbour, we often talk about wit, grit and glamour and for me, this sums up the British spirit. It's about resilience, determination and the desire to succeed whatever challenges and obstacles are put in your way but at the same time doing it with a sense of humour and not taking yourself too seriously.
Our customers know exactly what to expect from Barbour – the clothes will always be of the highest quality, practical and fit for purpose. Many Barbour jackets have been passed down from generation to generation and they become a part of family life and evoke memories of events and times in a person's life.
Barbour is the family company. What tradition do you particularly honour?
Barbour is a 5th generation family owned company. Dame Margaret is our Chairman and her daughter Helen, is Vice Chairman. We continue to honour the principles on which the company was founded back in 1894 – quality, durability, attention to detail and fitness for purpose. These remain paramount in everything we do.
Is this beacon on the logo in South Shields?
The Beacon (also known as the Groyne) stands proudly at the mouth of the Tyne and has welcomed generations of mariners into South Shields harbour. Built in 1882, it has not only become a famous north eastern landmark but also a famous trade mark. When John Barbour established himself in South Shields in 1894, the Beacon would have been an obvious choice as the name for his protective outerwear. First introduced in 1908 in Barbour's first ever catalogue, the Beacon brand remained an established brand name for almost fifty years.
More recently, Barbour has introduced a Beacon Heritage range, celebrating Barbour's long association with this famous landmark and introducing menswear collections inspired by the archives.
Photo: Barbour