John Sharp of MA.STRUM: How To Build Iconic Brand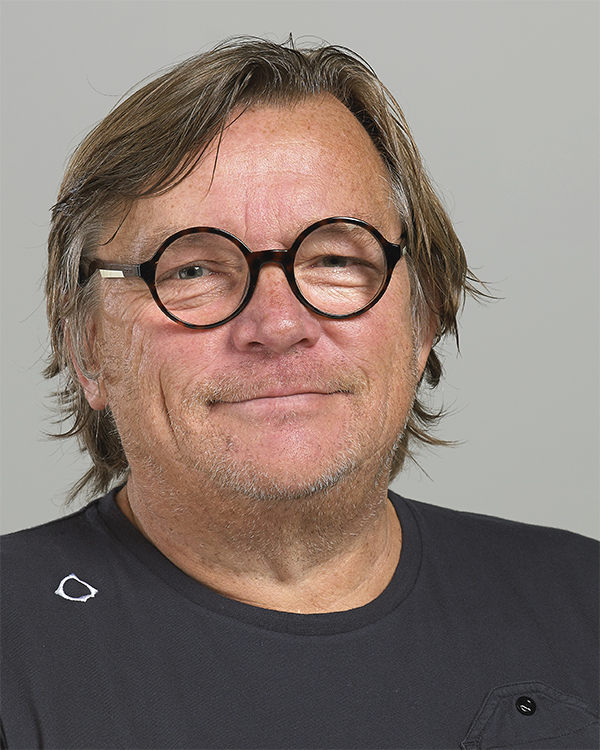 Today many designers talk about technologies and innovative fabrics. Please explain how textile can be technological.
Textile development is one of the main areas for the garment industry to progress forwards; whether ecological fabrics made from the recycling of plastic bottles, to fabrics with metals woven into them for adapting/utilizing wearable technology. There are fabrics that regulate temperature, mood & biological requirements, as well as improvements in all-weather protection; these fabrics are developed in science labs rather than in a traditional textile environment. Even the Garment Dyed fabrics we use benefit from the approach of chemical technologies and are a world away from the coated Garment Dye fabrics Massimo Osti pioneered.
MA.STRUM is not a mass market but not a luxury brand. Are there some trends in this area of fashion business? Must you follow them?
We don't actively follow trends by any means, our designs are more so built to solve problems rather than submit to what an industry defines as "cool". We're proud to walk to the beat of our own drum rather than follow others, trying to innovate wherever possible.
MA.STRUM tees have soldiers and forts printed. Why do you use military theme in this restless period? Do you like to provoke?
Not at all – we don't aim to provoke in any way. The use of any kind of military imagery is there to make a link to numerous sources of inspiration for our brand. Military attire is rooted in function, developed specifically to protect and solve problems – storage, motion issues and more – for the physically active man. We have the utmost respect for design that has such substance, such purpose, and therefore proudly cite military attire as a key source of inspiration for our wares. The Sea Forts print is an iconic London image, as well as being a relic of WWII coastal defenses.
You design all parkas on Massimo Osti's archives. He is the founder of Stone Island, which is very popular among football fans. Would you like MA.STRUM to have such customers?
Not all of our garments are designed with influence from the Osti Archive, though historically we have enjoyed the great privilege of accessing that amazing design resource. We do cite inspiration from various sources and therefore wouldn't say Osti's work exclusively guides us. Stone Island is indeed popular among football fans and we've found MA.STRUM is too, with a growing audience here in the UK. We don't actively market to a football fan, or other strict consumer archetypes for that matter, we instead focus on building quality, usable products and welcome anyone who chooses to connect with our wares.
You manufactured only 80 pieces of Vallon Smock. Don't you think that too many brands go mad with design lots of limited edition garments and capsules? This is cheap marketing trick. Don't you think so?
I'd strongly argue the Vallon Smock was not a cheap marketing trick. We had a small amount of fabric available to us, equating to around 80 complete garments, which in comparison to our usual product runs (300+) is exceptionally small. Though a smaller run, we haven't inflated prices or tried to market this as anything other than a quality garment that accurately represents our tastes and design sensibilities.
I know the Swedish brand that design American preppy style clothes. I know Italian brand that has Norwegian name. MA.STRUM is an English brand with Italian roots. Is it time for multinational brands now?
It definitely is and has been for some time; geography no longer holds back projects the way it may have done ten or twenty years ago. With the ability to trade internationally at their collective fingertips, brands needn't feel obliged to cater specifically to local tastes, thereby freeing them to experiment more and embrace new ideas, styles & cultures. The Internet has made all of this possible and is the most fantastic of tools to allow brands to engage with their customers and tell their all-important stories.
There are a lot of brands manufacturing only men's wear. How do you think why they are so popular now?
Now men have great choice when it comes to fashion and a greater toolkit to learn and become inspired. That toolkit is a medley of traditional print media, the online world and brick'n mortar retailers coming together to tell compelling stories. Men are all the more eager to embrace fashion and it therefore makes sense to see growth in producers of quality men's garments.
You make MA.STRUM ID and I am sure it's very necessary accessory, because the one of my parka was stolen. Do you feel how your brand becomes iconic?
Achieving iconic status takes time and great effort from all involved. It's most certainly not something you can do overnight. To become truly iconic you need to find a special balance between innovation and consistency; define your message, stick to it and never give up.
Photo: MA.STRUM