Lee Wood: Freedom is a luxury that few people have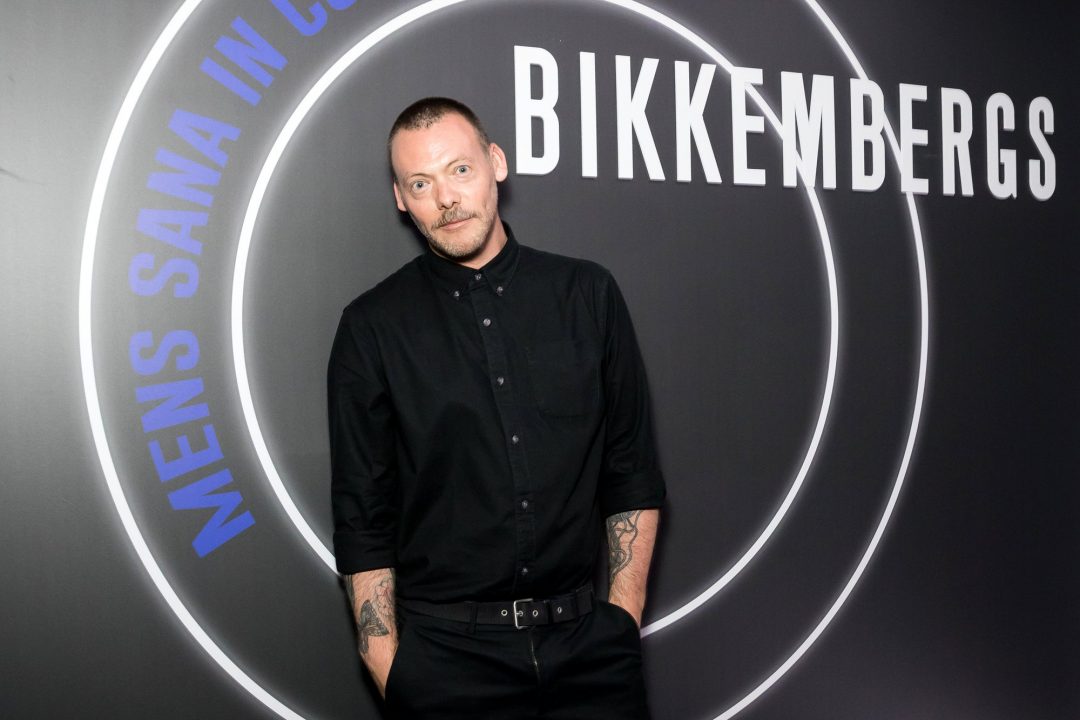 You came to Bikkembergs in 2016 at the time of major changes but now company has a serious reorganization again. How difficult is it for you as a creative director to plan your work against the background of significant changes?
The significant changes that have happened in the past 3 years have been crucial to the company's progress and health. It's been tough in many ways but at the same time very, very stimulating. Change is always a positive moment for me. Challenges are what stimulate me and they also create energy in the team. Planning is of course extremely important, there are only 12 months in a year, actually maybe 11 in Italy with the traditional August vacation, and we have to produce 4 collections. Without correct planning this would not be possible.
How will the company's decision to focus on the only Bikkembergs line affect you personally? Maybe you will have time to re-engage your own brand L72?
The idea to focus on one collection was pretty much a mutual decision. It is a question of communication, efficiency and productivity. To allow the business to grow we must step forward into a more realistic and contemporary philosophy. However, that doesn't mean that my work load is cut by half, it's actually become more intense. As I mentioned with this change we brought in pre-collections, so now we have a 3 months cycle. Also, we have relaunched the brand at Pitti Uomo in Florence.
As for L72, I'm not planning to bring it back yet, it's relaxing in the back of my mind for now.
Was it easier to work with the SS20 collection, considering the upcoming 2020 Olympics as a source of inspiration?
Yes sure, for a brand like Bikkembergs, that has such a strong connection with sport, I think that it was a very natural thought process to honour the Olympic Games.
You have repeatedly said that you do not like an abuse of retro. And how do you like the tendency for brands to constantly use archives and rework classic styles?
Pretty much every brand has an archive, which naturally has an incredible creative value for the maison, I too have access to the Bikkembergs Archive of course and I have certainly studied it and taken references, but I believe there has been an abuse of archives in the past 5 years. Copying oneself is not creating fashion or developing the brand towards the future. It's merely underlining your past. As designers I believe we have a responsibility to evolve fashion, to create new things with respect for the past and present but that are conceived as desirable products for the near future.
A classic silhouette on the other hand is timeless to me, classic tailoring and garments are the foundations of menswear, they are always stylish to me. It's the fabrics and proportions applied that make them feel contemporary.
How often and willingly do you use the archives of Bikkembergs?
I consult the archives at the beginning of every season, but I don't always use anything. Sometimes it's enough just to flick through an old catalogue or touch some of the pieces. It's a way of connecting with the DNA, the soul. It's also an archive moments and memories, as the pieces have been worn and photographed in the past, they have energy. I think just being close to this is inspiring without actually using it.
Bikkembergs Collection FW19 Presentation and Party in Moscow
Sneaker culture is experiencing an incredible rise, while Bikkembergs with its sports charisma has a few styles only. In this regard, I want to ask about your goals and expectations from cooperation with the new partner Global Brands Group.
Only a few styles? Maybe you've not seen the new collection. (Laughs.) The new partnership with GBG is fantastic, it's really a joy to work with them. They have an amazing creative team internally who work from my inspiration and direction. We are redesigning the whole collection, bringing back some iconic styles from the past and keeping our eye firmly on the future.
Do you think it is realistic to repeat success of Balenciaga and create an army of fans on one model of sneakers, and if so, what do you need for this?
You know it's hard for me to say if Balenciaga planned that army or if the army choose the Balenciaga sneaker. For sure if it was planned it took a lot of marketing dollars. Here at Bikkembergs we are not trying to conquer the world or create an army with one product, we are on a path of rebranding to redistribute the brand name and raise brand awareness through all categories and partners.
How free is the creative director of such a large brand as Bikkembergs in his experiments? For example, can you suggest: "Let's release trendy sneakers and focus on them?"
Freedom is a luxury that few people have in this world. Bikkembergs is a brand, a business, so all considerations must pass through diverse management channels and ownership approval.
You said that a modern designer should not be creative and not take into account the nuances of business. Could you explain with the example of your collection what are the creativity and the result of a calculation in it?
Well that's not exactly what I said. What I actually said is that to be a designer today it is not enough to be just creative, you also have to be able to understand business management and have the ability to analyse and translate data. A collection is based on three keys elements: the previous comparable season's sales performance, the number of styles requested by the merchandising plan and the creative mood you wish to develop. Its mathematics mixed with creativity.
The producing of look books or campaign is also part of your work. Your first collection for the brand (Dirk Bikkembergs campaign) was photographed by Brett Lloyd on film from dawn till dusk, and this shooting was very different to next ones. What do you pay attention to when chose a photographer and shape the concept of shooting?
Each collection has a different mood, so each campaign or look book has to match with that, of course also keeping in mind the brand's DNA. I approach each shoot with an idea in my mind of the finished result and then begin a research to see who would be the best person to fit that result. In the case of the Brett Lloyd campaign, I was working with the Art Director Lele del Fabro. It was my first collection and campaign for the brand so of course it was a very important moment. Myself and Lele had collaborated the season before on a communication campaign for the brand as a transitional period.
I wanted the images to be very raw, I had the desire to connect the man to our planet, to nature in a dramatic way, bring him "back down to earth". Lanzarote was the perfect location, such incredible locations and colours in the earth and rocks really brought out the masculine intensity I was looking for.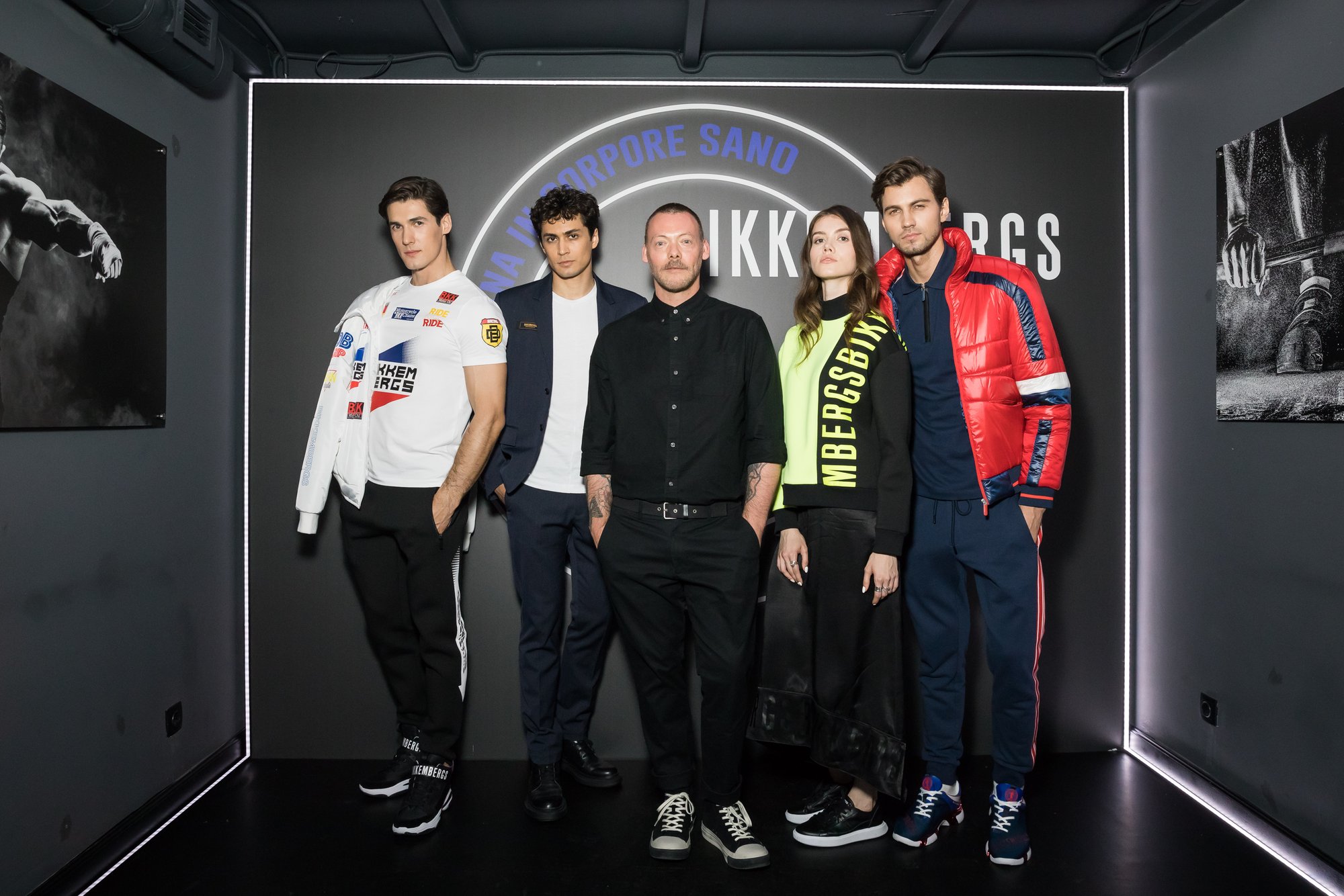 Lee Wood at Bikkembergs Presentation in Moscow
Today many designers are media personalities, and that affects the popularity of both their brand and their own. Would you like to be more active in that way?
I believe it's good to be true to yourself, no matter what you do. Of course, I have an Instagram account, Facebook too but I don't use it anymore. I find it very boring, but I'm not obsessed with counting my likes or followers, I don't feel this pressure. I post what I like, when I like and I am not pushing, I'm quite a private person and enjoy allowing things to happen organically. Having more followers doesn't make you a better person!
Here in Russia, journalists always mention that you are a British designer. How fair is this, given that you have been living in Milan for 20 years and worked a lot with Donatella Versace?
It's 100% true, I am British. Even though I have lived in Milan for over 20 years and have learnt a lot from everyone I have worked with, that doesn't make me Italian. It makes me a British person living in Italy.
I must say though that I really don't like these kinds of labels, I feel European and want to be European. This whole Brexit thing is really depressing to me, I cannot understand why people want to go backwards.
How did it happen that you, an Englishman from Milan, working in a brand with a football background, do not play football?
Ahahahaha… It wasn't requested in the job application.
In the youth, you were a fan of Dirk Bikkembergs, but you came to the company after he sold the business. Have you ever tried to communicate with him? I read that he lives like a hermit.
A hermit? No, no, that's not true. I believe he lives his life and a peaceful way, away from the fashion world and the eyes of inquisitive strangers. That's his choice, his right.
Photo: Bikkembergs