Patrick Ayoub: The Watchmaker from Motor City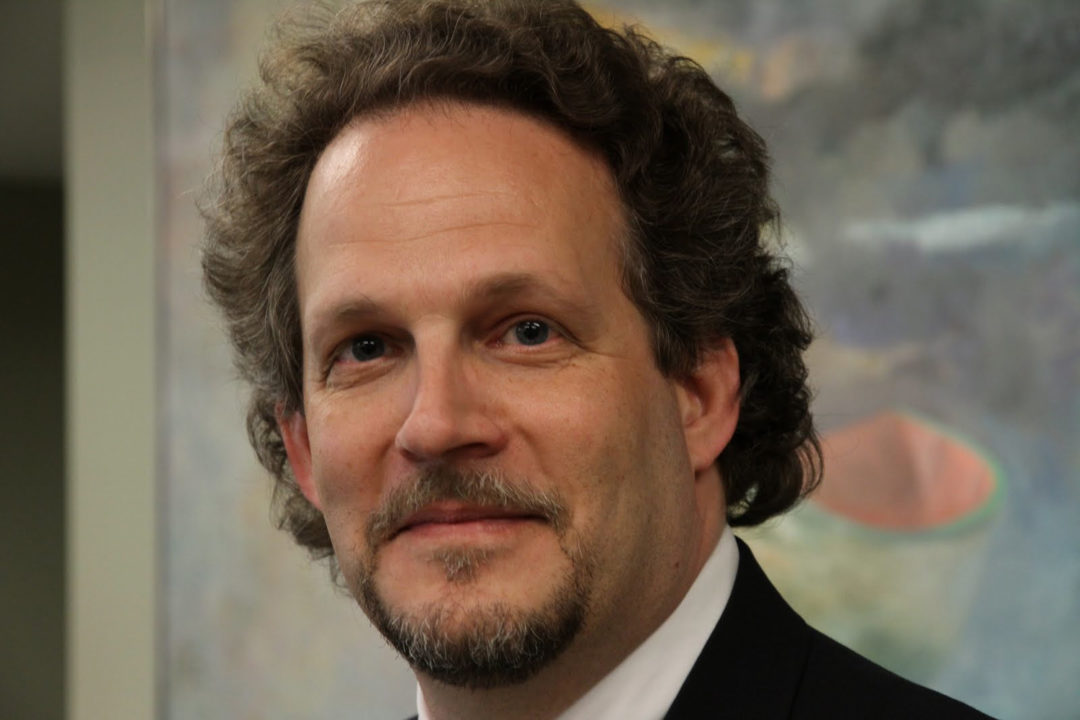 Every brand has a legend or a story. What is the story of Detroit Watch Company?
When we established DWC, we wanted to celebrate the past, present and future of Detroit's history and its surrounding area. Our latest model, the B24 Liberator played an important role in the arsenal of democracy in WW2. The bomber was built at the Willow run plant in the suburb of Detroit by Ford.
Every DWC model is produced in honor of Detroit. The model 1701 is named after the foundation of Detroit, M1-Woodward is named after the main highway of the city and so forth. Did you try to get city's investments upon the pretext of making products for the benefit of Detroit?
We did not. We are 100% independent. Amy and I invested our own money to start DWC. We have maintained our independence throughout the process and have grown the company. Our aim is to celebrate Detroit's rich history with our timepieces which the city and surrounding area have plenty of.
Did you start this business just for your money?
We funded DWC 100% ourselves. No Kickstarter or loans. We have also reinvested all profits in developing new collections.
Unfortunately, today Detroit is ghost city. How are things in the city now?
Downtown Detroit, Corktown and Midtown are bustling with activity. The rebuilding and investments have been tremendous. We actually have a shortage of apartments and condos at this time with so many people moving downtown. New restaurants are opening and it has become somewhat of a foodie destination. Of course, there are outlying areas that are in bad shape and the Press tends to show those before showing the positive side.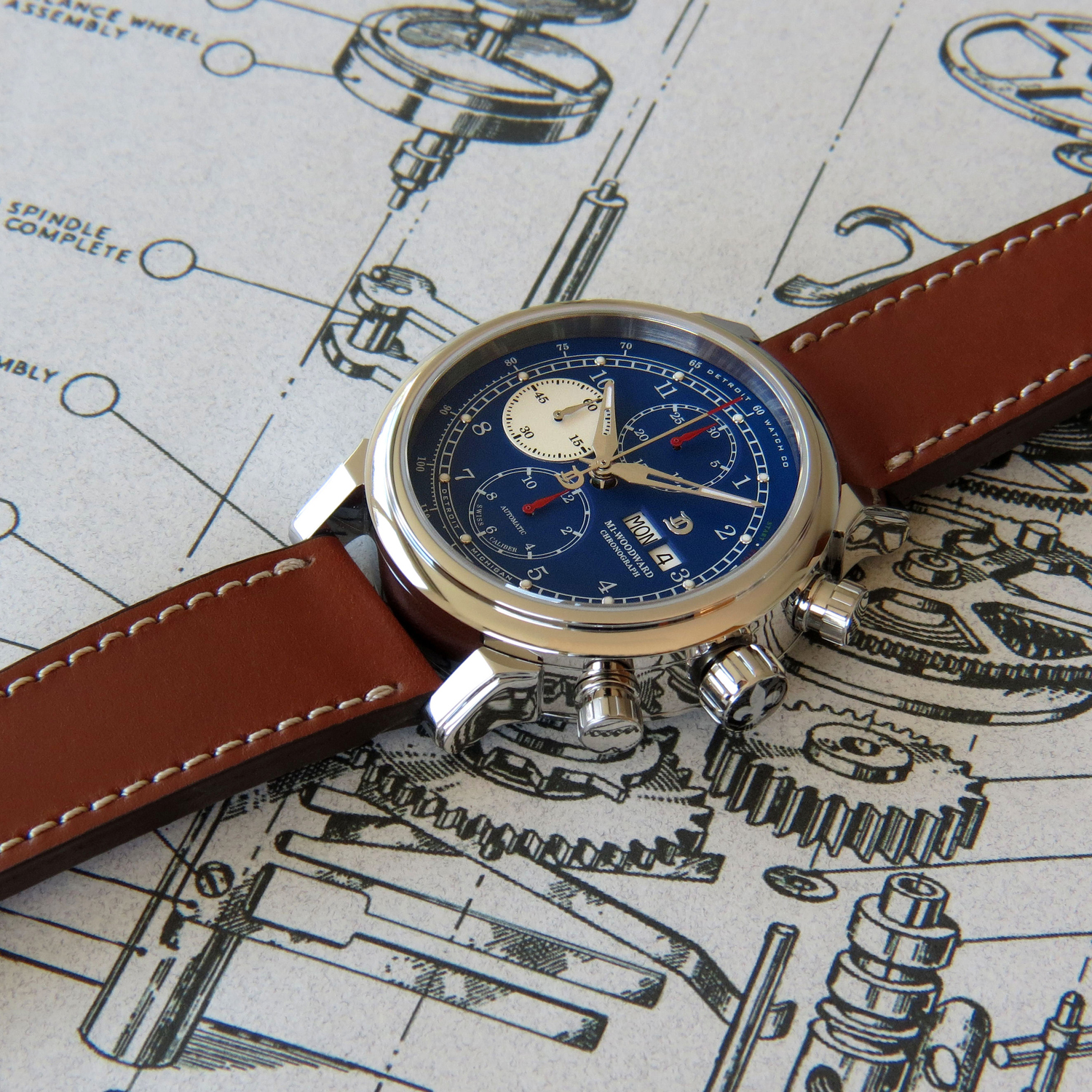 You worked as a designer for BMW, Volkswagen and Chrysler and watch brands for a long time. Is there something in common to design cars and watches?
It's all about creating a product. From the first sketch to the final assembly of the timepiece. For us, the mechanical movement is important as it relates to the mechanical aspects of the automobile. There has always been a strong relationship between the two.
You buy components for DWC watches in Switzerland, Germany and Japan. Do you order them in these countries because of the best quality of these components or professional contacts you got when you worked there?
The watch industry, just like the automotive industry is supplier based. Using all the specialists for the various components, you can create something wonderful. As the industry knows, the center of watchmaking and suppliers is primarily in Switzerland and Germany for the high end components. We have built a strong relationship with various suppliers over the years prior to DWC as I worked as a consultant for some watch brands.
Why don't you produce all components by yourself?
As previously mentioned, it is supplier based. It would not be financially sound to develop all the components. We do intend to CNC some cases in the future locally for a very limited edition. Every Swiss manufacturer uses some form of outside supplier for components. You can do many things in-house but even then, even the smallest component might come from an outside specialist. For us, the designing of all our components is priority, followed by using the specific specialists with proven quality to produce the parts.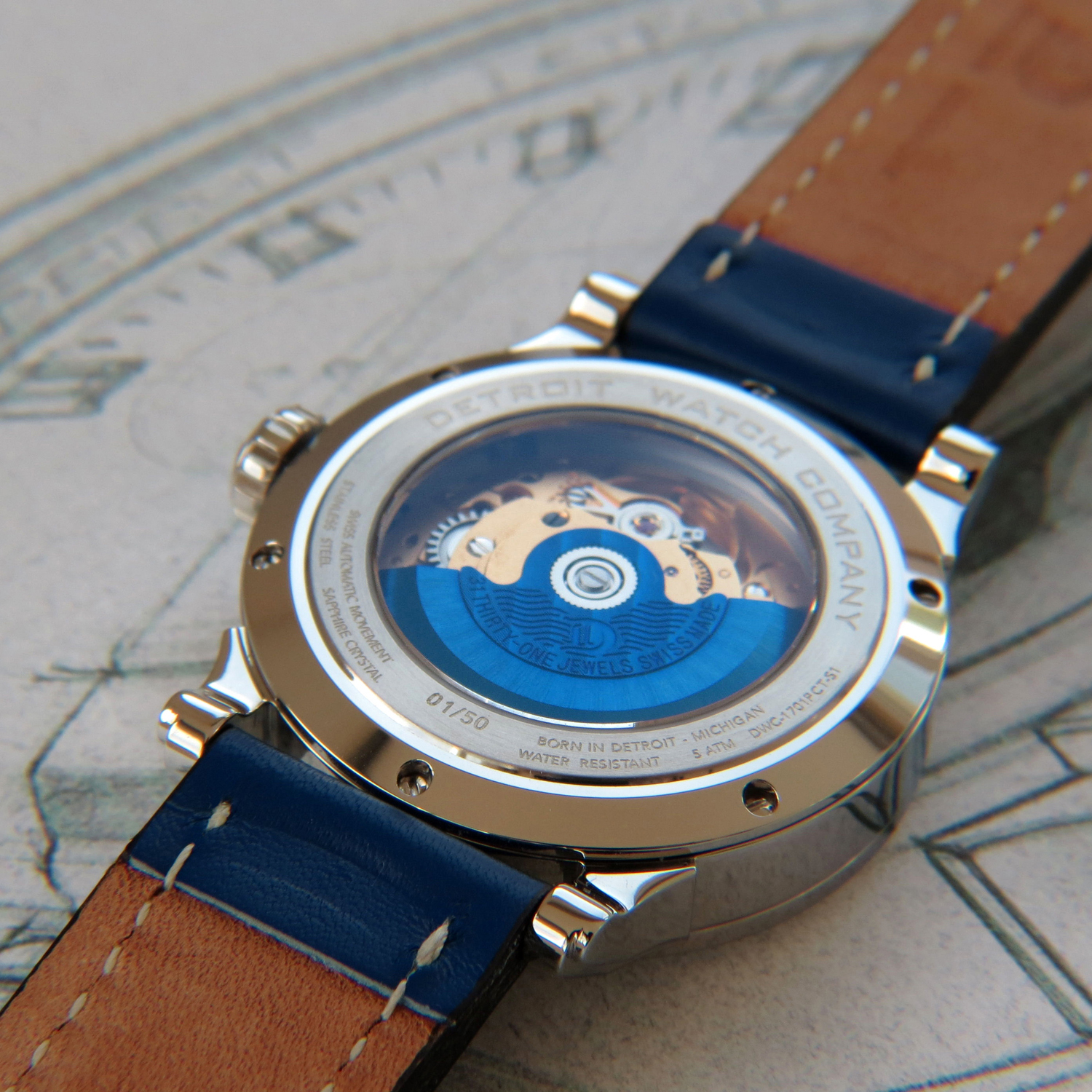 You make every watch from the ground up. What part of the process do you like better?
Every part is my favorite! I love sketching/designing the next timepiece but also love the opportunity to assemble and test each watch we sell, seeing it come together. Even all the packaging and brochures is created by us.
You collect every piece by your hands. This is very long and laborious process. What advantages do you find in doing it by yourself?
Quality control, exclusivity and the passion of watchmaking. It also gives us the opportunity to do changes or new versions when we want, for example, a new dial design with an exhibition caseback can be introduced into an existing line of watches at our own schedule.
Some DWC watches are limited edition. Do you produce them especially for collectors?
We have done some "Launch Editions" or "First Editions" in the past with specific serial numbers. Some of our clients love to collect those. But all our timepieces are somewhat limited as we only build 500 timepieces a year, all collections in total.
Do you imagine any concrete character when you design new watch? Who is your customer?
It is the watch aficionado looking for a beautiful well-made individual design with a quality movement at an attractive price point. We sell exclusively online to keep the prices very attractive.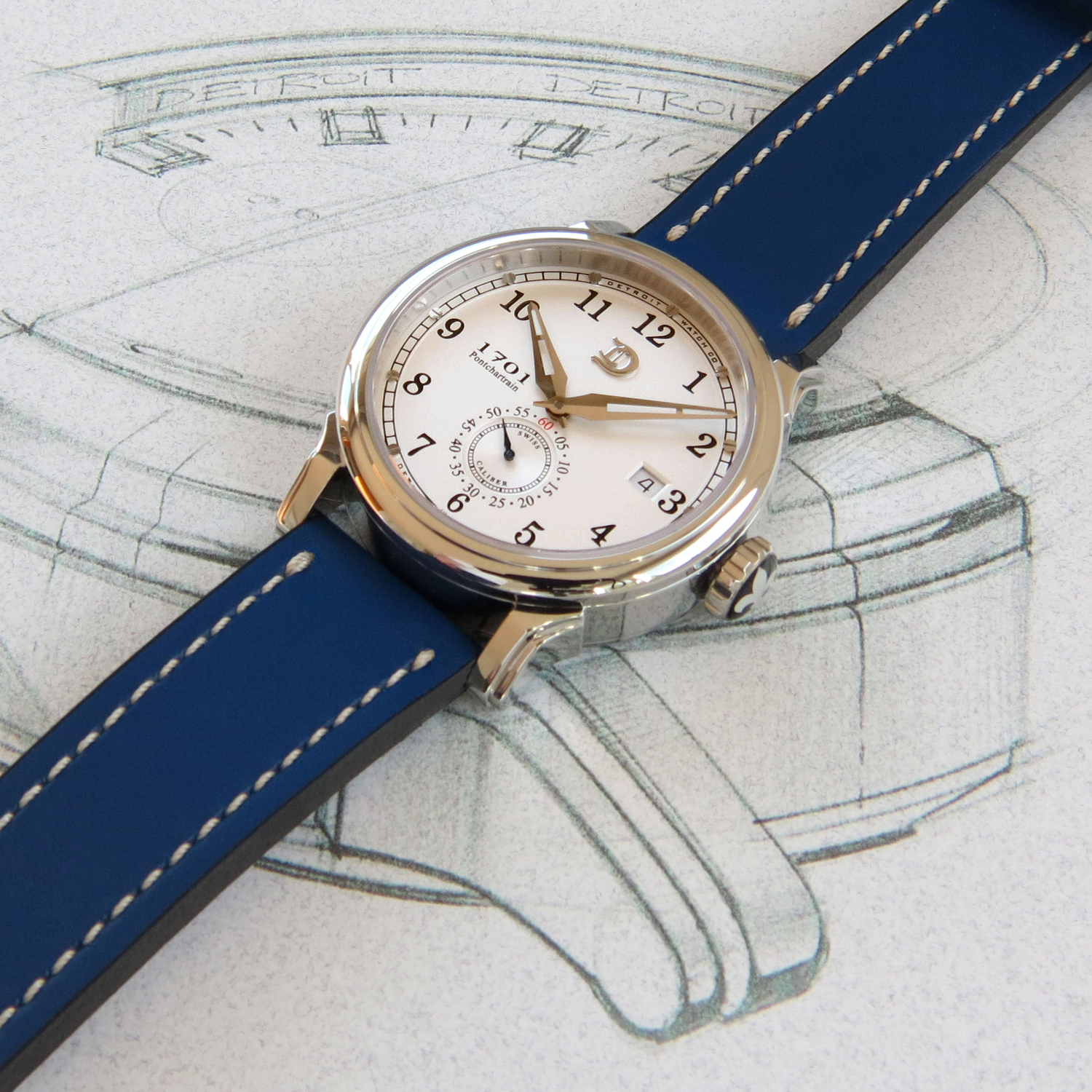 In what countries do you have more customers? Is there any country that you didn't expect to get orders from?
We have sold all over the worlds. We have customers in Canada, Europe, Arab Emirates, Australia, Malaysia and all over the U.S. The design has brought many customers to us. The story is part of it, then the design and value is key.
Your company is very young, but watches are very popular. Please tell three strategic decisions at least those led the brand to such success.
Based on the years working with clients in the watch world, we saw the need for a timeless design in all our watches and attractive pricing. We are very transparent on what we do and our customers appreciate this. Only a handful of watches needed servicing and we make sure the customer is not without his watch for more than a week. An excellent product. It's one thing to have a watch to sell, it's another how you treat your client. We offer a very personalized service. Amy and I personally communicate with every client.
There is Fleur de Lys sign on every DWC watch. What does this sign mean for you?
This is a direct link to the French settling Detroit in 1701. The Fleur de Lys is on the Detroit flag. We decided to highlight Detroit's French history.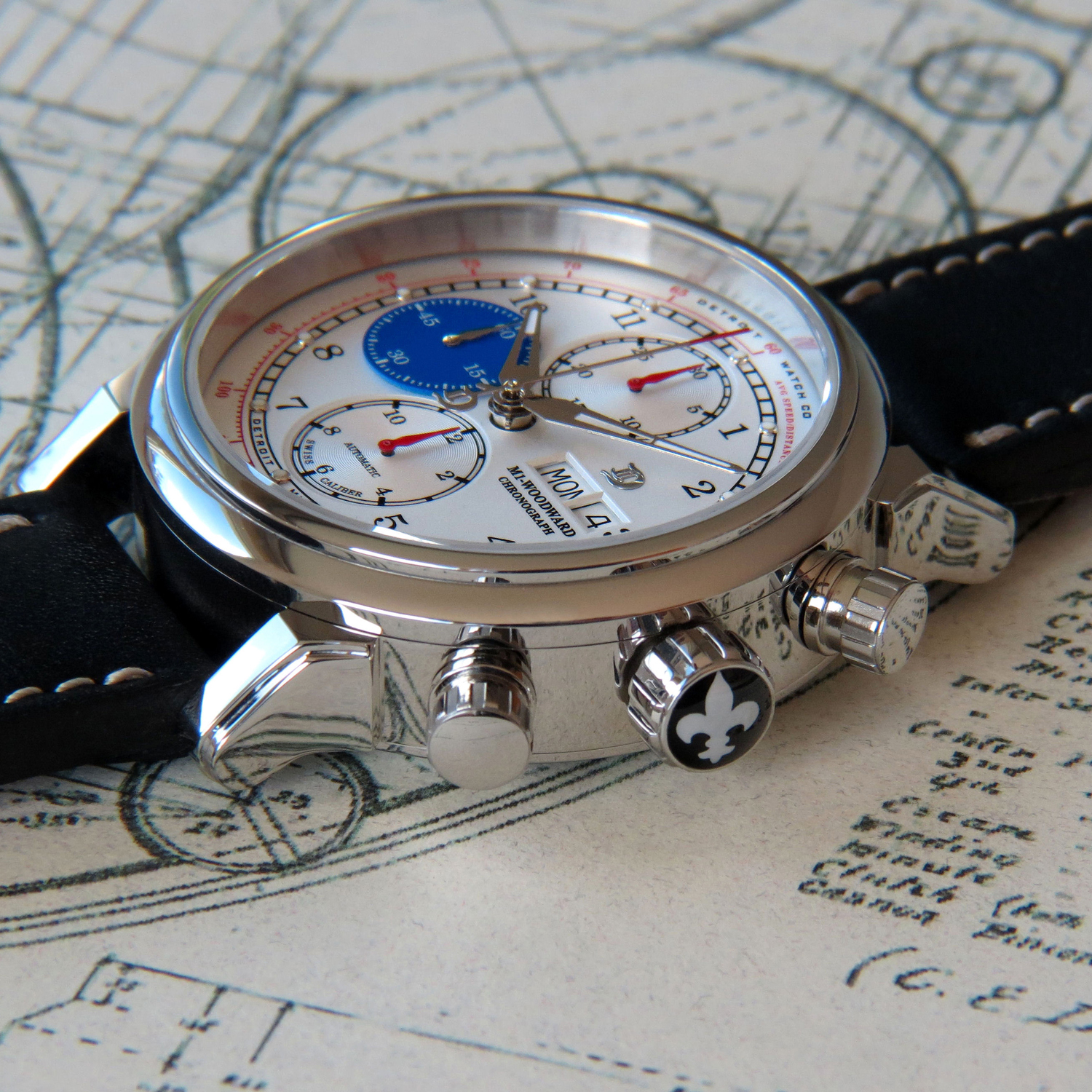 Detroit Watch Company is a family business. How do you allocate duties inside the company?
Amy and I share design duties. I do all the assembly at this time.
When are you going to make a watch in honor of 8 Mile?
It is already designed! Both the 8 Mile and 313 models will be introduced this coming November.
Would you like to collaborate with any Detroit music or sport celebrity?
It is still early for us. We are in discussion with a sport celebrity at this time but no decisions have been made.
And the last question.Who do you like better – Sergei Fedorov or Pavel Datsyuk? (Former stars of Detroit Red Wings. – Be Handsome.)
Sergei!
Photo: Detroit Watch Company