Some Things You Can Learn from the Italians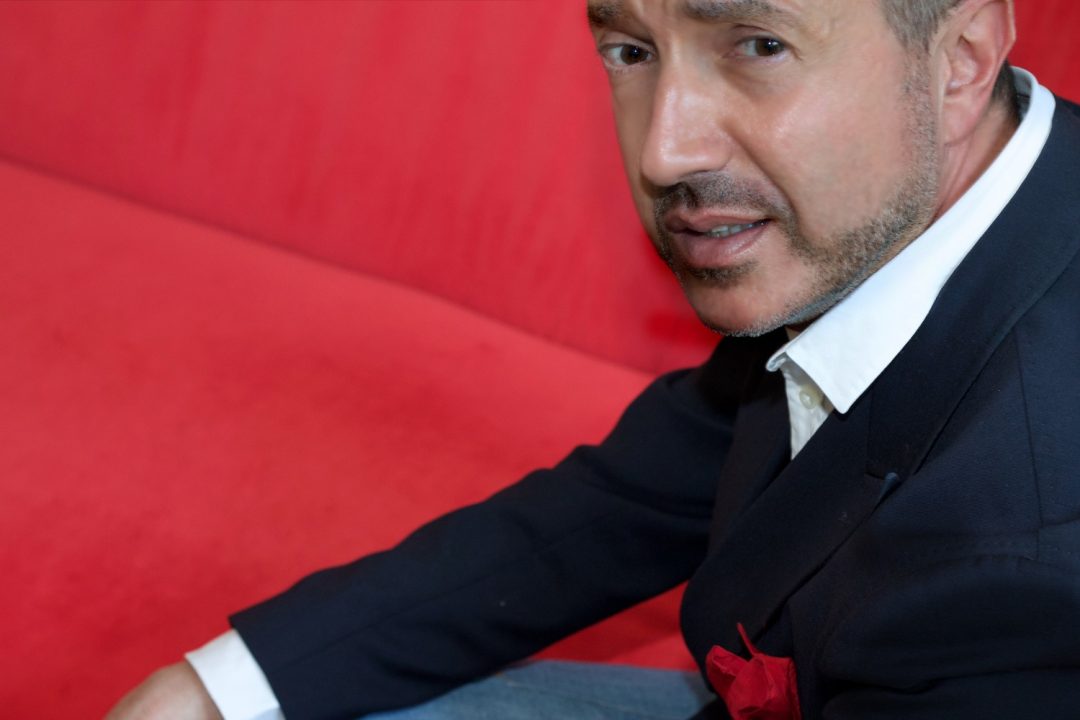 My vision of modern men's fashion is the mix of sartorial and new look. Today people travel a lot around the world – not only businessmen, but youngsters as well. And designers must take it into account, because men always need to look perfect. To be dressed immaculately in tailored jacket or coat without spending much time. That is why I think the mix of sartorial and sport is the perfect match. Sure, shirt and tie still make men elegant, but they need different garments: a jacket, jeans, knitwear with sport attitude, luxury accessories. It makes an image sporty and chic. Now this trend is very popular in a whole world and especially in Italy. People from different countries try to follow it because they realize the Italian fashion is the best.
People who came from Hong Kong, Moscow or New York see the cult of fashion and the culture of dress here and they adopt it to use in their countries. Today men aged of 35 to 55 have active personal life, successful work, business trips and travels, so they need sartorial jacket and joggers for example. So when I designed the light pants for my collection, I used sweatpants that I wore every morning at the gym and made the same from cashmere. Because rich people want clothescomfortable like sportswear, butlooking premium. Man needs a jacket because it makes him more masculine and sexy, but he also needs sportswear. The mix of perfect tailored jacket and jogger pants with knitwear and a shirt is good and fashion. Or leather jacket with classic pants. Do you see the difference? You can build an image in contrast wearing firstly, sartorial jacket with joggers and secondly, leather jacket like bomber with classic pants. Today the mix of exclusivity and sport is the main trend in the world.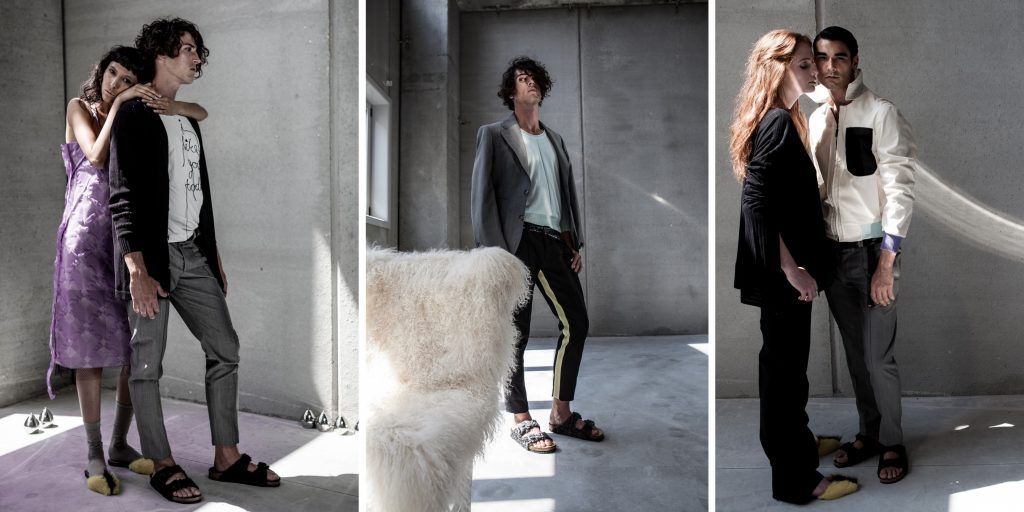 New collection by Pierluigi Fucci. Photo: Fabrizio Mazzoni
Another point that is very important for the Italians is materials: fabrics, leather, knit, wool. If you want to make luxury clothes, you should manufacture it from the Italian materials. If you work at your own brand you can choose them, but if you are employer you have to use materials from different countries probably. You know, I worked for three years at a luxury Italian brand that manufactured products in China. But the best brands make clothes from Italian materials only. And everyone in Milan, Moscow, New York or Shanghai knows it.
The contrast mix is actual not only in clothing but in lifestyle as well. The home or studio design is very important for a man, single or in relationship. I told about the importance of fabrics in clothing that we choose and here is the same: materials, colors and atmosphere. I prefer the mix of modern design and old style. I don't like vintage, but for example I can remake a church chandelier in new color, black or white. In that way I rework antique stuff in a modern twist. A sofa or a chair of the end of the 18th century I upholster with new fabrics and new color and put them next to a table with black glass and silver iron. As for home or office design I prefer the same mix of different styles like in clothing. Also I love plants and especially African cactuses. I have a lot of them at my studio and I mix their green with simple colors: black, white, silver and red. It looksstrange, but it's the new vision of lifestyle, modern and fashion. Most people prefer flowers, but I love big green cactuses because they are a part of the nature at my studio and in my life. By the way, I live in the house of the early 20thcentury, and the mix of ancient architecture and modern interior is another element of my vision.
As you knowa car represents the status of a man such as home or clothing. Here, in Italy car is more than just a vehicle. Before businessmen drove only Mercedes or other large VIP automobiles, but now they prefer practical compact cars.Today you can see the CEO driving a small car; you could not imagine it before!Many Italians choose the Fiat 500. Lapo Elkann (grandson of the founder of Fiat Automobiles, former marketing manager and one of the creators of the new Fiat 500, also known as man about town and Best Dressed List member. – Be Handsome.) made it modern and fashion but kept the spirit of the classic Cinquecento. In fact it's the remix of old concept – you should know the Fiat 500 originally comes from the 60's and it is iconic in Italy like Mercedes cars in Germany. Sure, Ferrari and Lamborghini are still dream cars every man wants to own, but today the new generation of rich Italians chooses the Mercedes GT Spider or Jaguar Cabrio.
The new way of lifestyle includes also food. The young Italians like pizza, because it's Mediterranean, but in Milan, Rome and Florence Japanese food is very popular too. Recently the couple of my customers from the South came to me and asked me to book a table at good Japanese restaurant. When the Russians, Americans or Japanese come to Italy, they eat Mediterranean food because it's really perfect, but the Italians eat modern Japanese food because it's delicious, fresh and light. The concept of light food is very important for us; it's one ofparts of the modern lifestyle like gym, perfect body, luxury clothes, car and apartment. Today we can eat good meat or pasta with vegetables, but tomorrow we want more light and healthy food – sushi and fresh fish.
You know that football is considered Italy's second religion, the most popular sport here. However the new generation is not crazy about football and prefers fitness, swimmingand bodybuilding. Today fashion, cars, food are interconnected.The Italian culture and lifestyle are changing. Some years ago you could meet the Italian man and discuss football but now he talks to you about fitness. And in five minutes he tells you "Sorry, I need to go. My fitness instructor is waiting for me at the gym. And later I go to the swimming pool."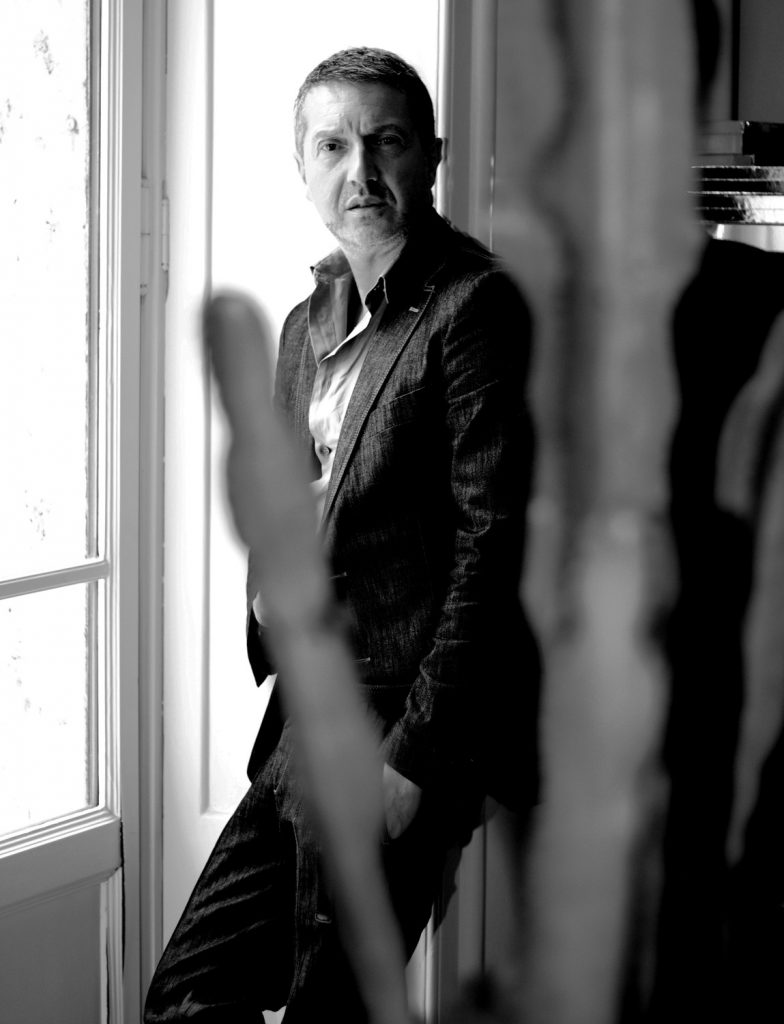 Pierluigi Fucci at his studio in Milan. Photo: Davide Nicoletti

Also the Italians changed the attitude to alcohol. Today men aged of 25 to 40 can drink only a glass of good wine with a dinner. They don't like strong drinks because they are not good for health. The old Italians do. And of course, they still like long lunches and dinners with a bottle of wine or two. But the new generation can only mix gin with lemon and orange juice. As for me, I always prefer a glass of good red wine.
Finally men's attitude to women also has been changed. Today Italian women work full-time together with men, at the same companies and on the same positions. They work as top managers in the economics and in the politics. Here in Italy this is brand new trend. Such equality changes the lifestyle of men and women who have a cosmopolitan vision now. The origin, nationality, religion are not important anymore – only the humanness does. And all of these aspects make the new vision of the new generation in Italy.