Stefan Dahlkvist from Moods of Norway: Man in Pink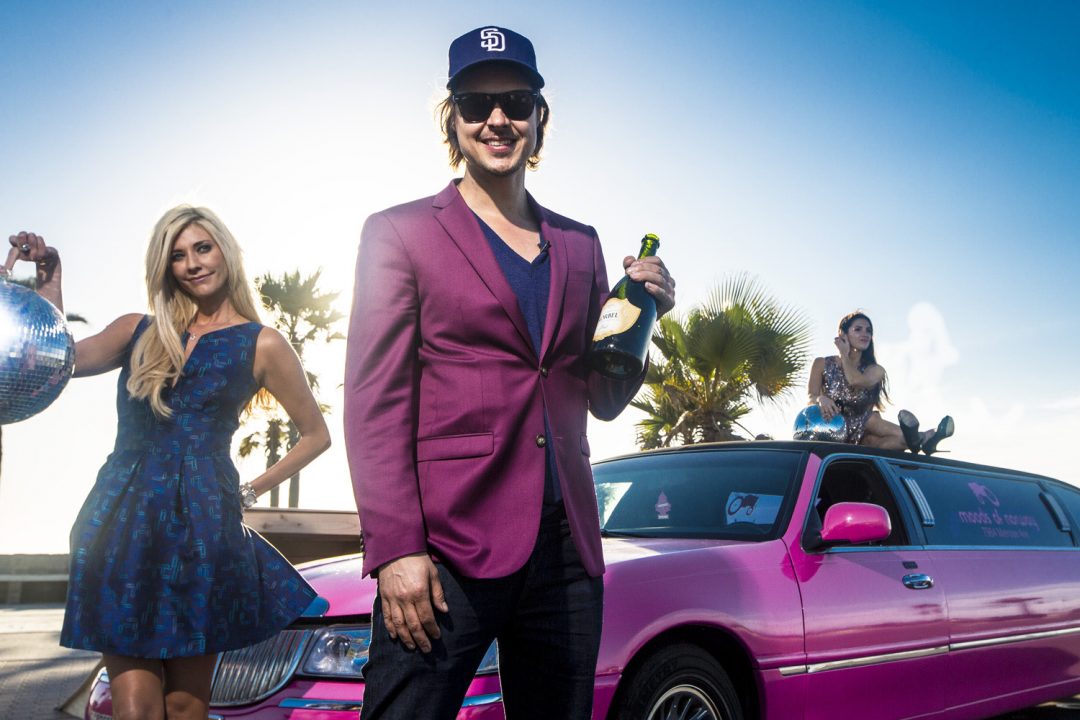 The brand Moods of Norway was founded in Norway, you were born in Sweden, studied in Hawaii and now you live in California, USA. Why can't you seat at one place?
I have always been a bit adventurous and interested in places of the world that I have not yet seen. We came up with the Moods of Norway concept, while studying in Hawaii. We realized that most people have a very positive connotation to "Norway" even though they have never been there. We wanted to create a premium lifestyle brand and incorporate some of the Norwegian cultural phenomenon, like "really pretty blonde girls and tractors and farming." We love that combination of premium clothing and rural storytelling.
Why did you and your partners decide to found a Norwegian, but not Swedish brand? Because of many competitors in your home country?
I am Swedish, the other guys are Norwegian. Norway is smaller and a bit more extreme than Sweden in many ways. We thought that it was about time to put Norway on the fashion map.
How was MON evolving over time?
We are constantly evolving in regard to our designs, qualities and fits. Some of the suits are now made of the best fabrics in the world, from the oldest Italian mills like Reda and Vitale Barberis Canonico. It has been great to see the product line improving so much since we started.
You like to go to party wearing pink suit or something like that, but MON collection is not so extravagant at all. Why?
Yes, I do enjoy wearing pink suits at times and we have a part of the collection that is always designed with the "happy cocktail swinger" in mind. We only design a small part of the collection very bright and funky. It has to do with the fact that we want to keep that look a bit limited and give it a more exclusive feel.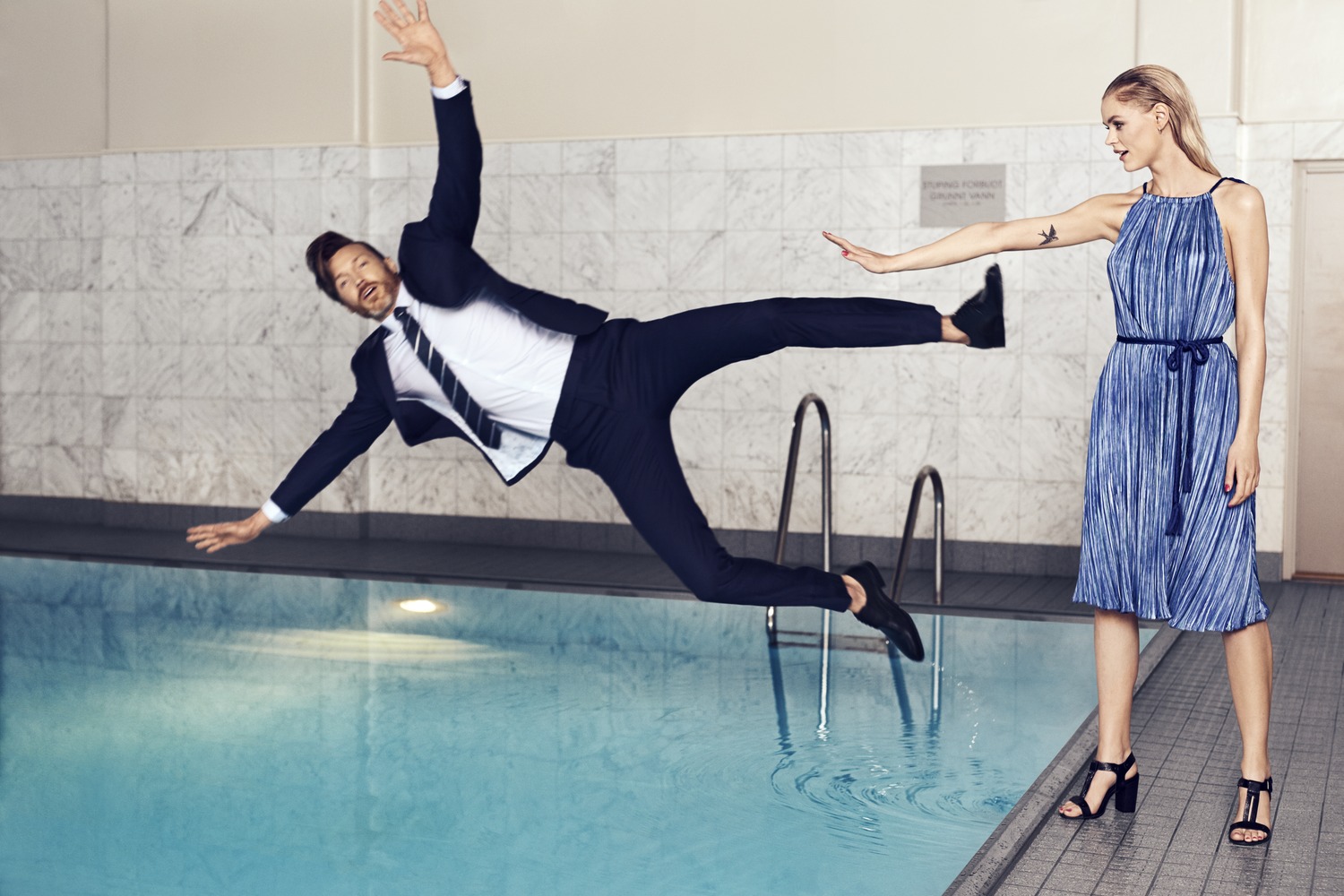 Let's talk about common man which can't wear pink suit like you do. What bright and not ordinary elements can you advise him to put on? Socks, bowtie, bracelet?
Yes, I feel that accessories (socks, ties, bowties, underwear) as well as the inside of suit linings are pretty good for it. You can never play too much with bright colors and fun messages. We do our best in the design process to make these accessories and inner linings funky and fun. It is all about giving our customers what they want, and we believe that they want more fun from us.
Was it hard for you to become famous in Hollywood?
We have had our store here in West Hollywood on Melrose now since 2009. With so many stylists and celebrities right here in our back yard, we became quickly known for our unique and fun designs. We try our best to provide the very best service for anyone, who comes in.
What did you do for it?
We did some pretty smart things in the beginning here in Hollywood. One time we brought in five tons of snow behind the store and were teaching Hollywood how to cross country ski. This got tones of interest from the press. Moods of Norway was teaching Hollywood how to ski.
Why did you take part on Millionaire Matchmaker show?
It the time, I was single and didn´t mind getting a free opportunity to meet some fine hand picked women to date. I had a blast filming the segment.
Please tell about Moods of Norway store on Melrose Ave. Is this just an image project to rise brand reputation up? Can I meet any celebs there?
We have a really fun brand store on 7964 Melrose Ave, where we also have our US corporate office. There are plenty of celebrities coming in here, since Melrose is a popular place for them to shop.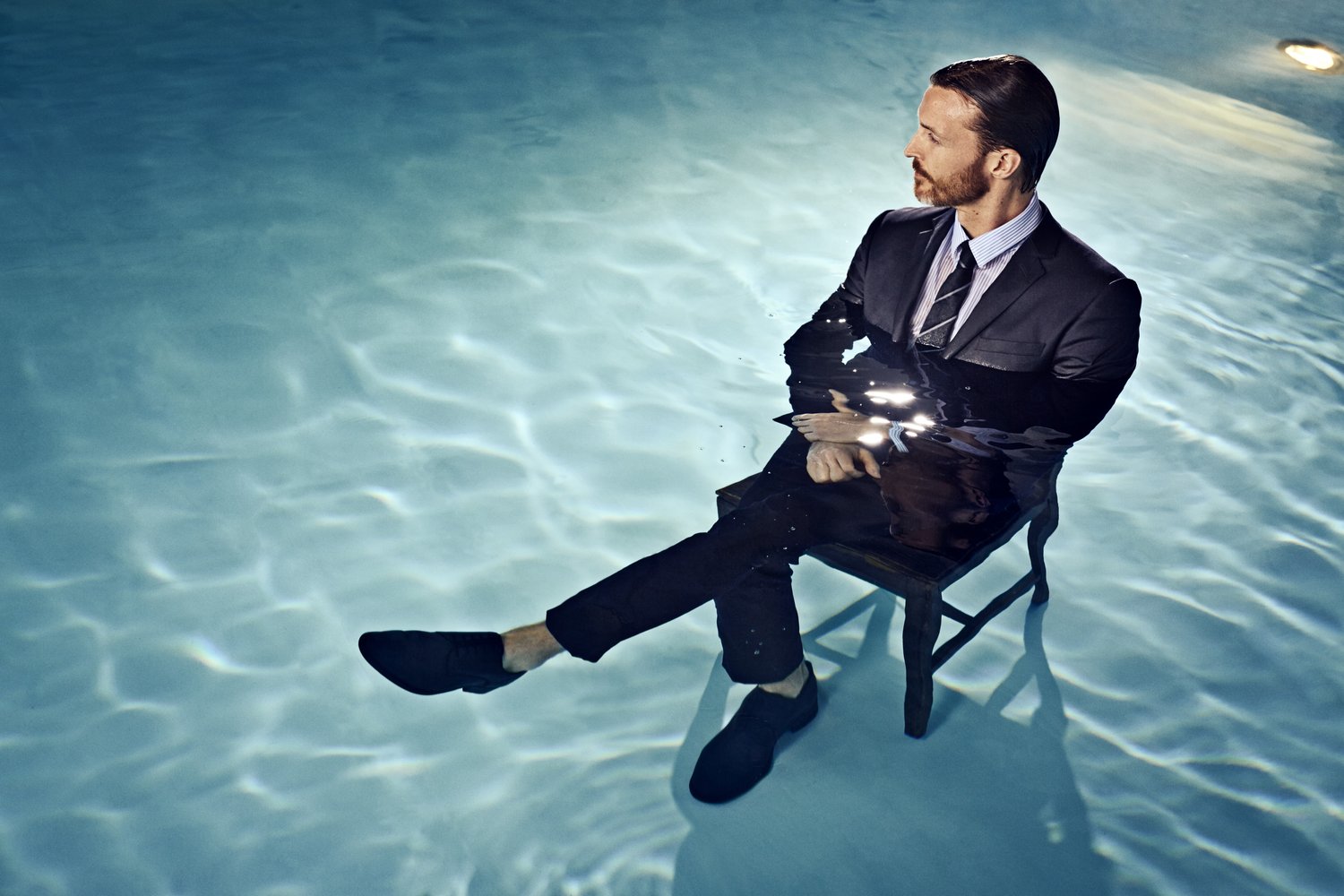 How often do you meet Americans that do not know what Norway is and where it is situated?
One time someone asked me if Norway was in California. I think that the US school system can get better at educating the people about geography.
How are you making business with your partners in Norway? There are a lot of online messengers, but you have big difference in time and when you are active, they sleep.
We are mostly using email or Skype. Ones you get used to the 9 hour time difference it is all good. Just make some coffee or a Martini.
I saw a blog on MON web site. Why is it not live?
We are working on setting up our US blog as we speak that I will write on.
You came from North Country, but you live in the south part of America. What do you miss there?
I miss the distinct four seasons and some of the food. But I must tell you, that LA is not such a good place to live. Come by and visit and we might be able to provide the pink limo for a night out, hahahaha.
And a last question. Do you have a tractor? Pink or light blue one?
I have a large pink 1947 Massey Harris tractor and one gold lacquered 1949 Massey Ferguson tractor. The pink one is street legal. One time, I almost killed myself trying to drive down from the Hollywood hills after a party. The brakes stopped working and I crashed in someone's front yard. Scary but exciting times.
Photo: Moods Of Norway