Thomas Beller of Strellson: Swiss Affair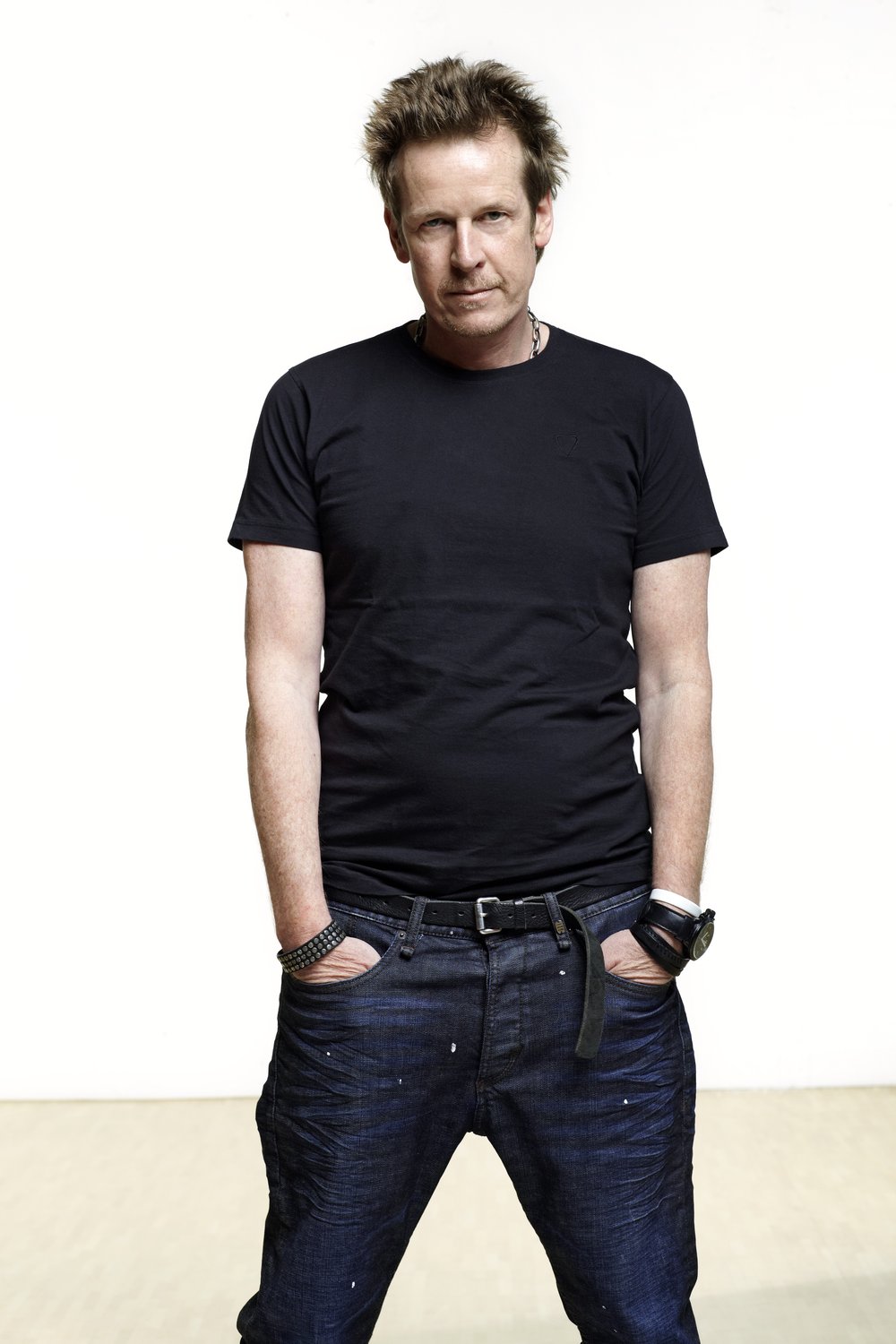 People usually say about you as a designer who created iconic Swiss Cross jacket from army blankets. What other iconic designs you would like to highlight during your years at Strellson?
If it comes down to the product, there have been many innovations in product design of outdoor jackets and coat with Strellson over the years. But highlighted would be the cooperation with artists as Mel Ramos, Marcelo Viquez and now the urban artist REMS182, which finally ended up in special Strellson collections and capsules. Especially the cooperation with Mel Ramos that started a general trend in the market for cooperation's with artists, we had many followers.
What was people first reaction on Swiss Cross jacket's lining? Did they say "Wow!" or "You are crazy"?
I would say: "Wow, this is crazy, I must have one!"
What do you think about exploiting military theme by many brands? Don't you think that in such turbulent period we should promote some antimilitary ideas?
You cannot hide the history: the base of many outdoor jackets and coats is military and hunting. Remember the trenchcoat, which was developed for the soldiers in World War I. Does not matter if there is more or less a trend towards military, we always will see military details on garments. The question is just how to interpret them. We do it in a very urban, modern, innovative way. I think that "antimilitary" ideas have not so much to do with design itself; it's more about function and useful features on a garment for out consumer.
Strellson collections were always divided into two lines – Sportswear and Premium. What was the key difference between them? I know that it will change in FW 16/17 season – now you are having Strellson "We are one" campaign. What are key reasons and why did you decide to unite two lines?
The development in the market shows, that the customers no longer think in categories. We decided to unite the two lines in order to strengthening the brand profile. The focus of the newly defined brand personality lies on innovation, passion and authenticity.
You told you wear only black and grey clothes. Why?
In black you always look smart; also it is easy to combine. If it comes to summer, also all shades of grey and white. Denims: as blue as possible.
You work at Strellson about 30 years. What is the reason for such constancy?
I love this company. I feel like beinga part of it. We have fantastic people working for this company. I do not regret a minute being with Strellson.
Did you change your view on Men's style over these years at Strellson and how?
Of course, there is an evolution in thinking and interpreting style, similar to a painter and his work over years… even he is changing technique and colors, his handwriting will be always recognizable.
Is it hard to design fashion clothes living in small Swiss town Kreuzlingenand far from world fashion capitals?
We have a tuff job, and the "small town" right at the lake gives me the best work/life balance to do it. But I travel a lot, there's many cities closed by, as Munich, Zürich, Stuttgart. Milano is just 4-hour drive by car and London is 1 hour by plane. Besides, we have many other tools to see what's going on in this world, the internet makes the world small. So finally – it's more an advantage to be here in Kreuzlingen than a disadvantage.
Do you personally live in the town? How do you spend your leisure time there?
I live closed by and if I tell that I need 5 minutes from home to my office, somewould not believe. I have a small family, so I spend as much time I can with them. Besides, there is the lake and the mountains, so I do some sport, I love snowboarding. Zürich and Basel are very good for museums and galleries, I love art. In addition, as I used to play guitar in a band when I was teenager, I still play at home for myself.
I know you travelled to Russia in 1985 and several years ago. What impressed you most in Moscow – now and back then?
The beauty of the Russian women, back then and now.
Photo: Strellson